Filmography from : Kent Williams
Actor :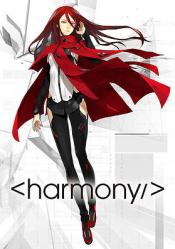 Hâmonî
,
Michael Arias
,
Takashi Nakamura
, 2015
...
Ookami kodomo no Ame to Yuki
,
Mamoru Hosoda
, 2012
Hana falls in love with a Wolf Man. After the Wolf Man's death, Hana decides to move to a rural town to continue raising her two wolf children Ame and Yuki....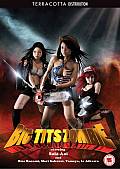 Kyonyû doragon: Onsen zonbi vs sutorippâ 5
,
Takao Nakano
, 2010
Recently returned to Japan from a stint in Mexico, exotic dancer Lena Jodo (Aoi) gets what she hopes will be a temporary gig dancing at a run-down hot springs resort in a deserted suburban town. Her fellow strippers – Ginko (Kasumi), Maria (Sakuri), Nene (Tamayo) and Dana (Io Aikawa) – seem to spend most of their downtime sitting around bitching at each other, until one afternoon, after discovering a hidden door in their dressing room, they...
Ibara no O
,
Kazuyoshi Katayama
, 2009
A mysterious virus, nicknamed Medusa, is spreading around Japan, turning its victims into stone. Given the impossibility of finding an immediate cure, the government opts for cryopreserving a select group of patients until they come up with a solution. Kasumi, one of the chosen ones, has been asleep for years and her awakening, more than a bed of roses, is a bed of thorns, and happens in the midst of total chaos where monstrous creatures lie in...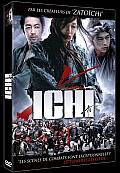 Ichi
,
Fumihiko Sori
, 2008
Ichi is a blind woman who roams about town with her shamisen (a three-stringed Japanese guitar), but she has exceptional sword skills with which she fights off yakuza and other villains. ...
Dragon Ball
,
Minoru Okazaki
(28 episodes, 1995-2001),
Daisuke Nishio
(unknown episodes), 2003
Follows the adventures of an extraordinarily strong young boy named Goku as he searches for the seven dragon balls. These balls, when combined, can grant the owner any one wish he desires. Along the way he makes many new friends, and enemies, and he trains to become the strongest fighter in the world. ...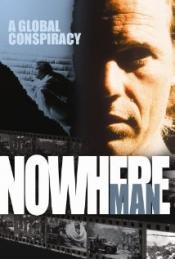 Nowhere Man
,
Steve Stafford
(4 episodes, 1996),
Ian Toynton
(3 episodes, 1995-1996),
James Whitmore Jr
(3 episodes, 1995-1996),
Michael Levine
(2 episodes, 1995-1996),
Tobe Hooper
(2 episodes, 1995),
Guy Magar
(2 episodes, 1995),
Thomas J Wright
(2 episodes, 1995),
Reza Badiyi
(2 episodes, 1996),
James Darren
(1 episode, 1995),
Tim Hunter
(1 episode, 1995),
Steven Robman
(1 episode, 1995),
Greg Beeman
(1 episode, 1996),
Mel Damski
(1 episode, 1996), 1996
Bruce Greenwood stars as documentary photographer Thomas Veil who, in the course of one evening, seemingly has his whole existence erased, in the compelling one-hour drama Nowhere Man. It appears as if some mysterious and powerful entity has coerced Veil's family and friends into cooperating in a clandestine plan to annul every trace of him. Veil is all alone with no option but to begin a desperate, dangerous quest to find out how and why this...