Filmography from : Kevin Michael Richardson
Actor :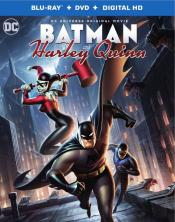 Batman and Harley Quinn
,
Sam Liu
, 2017
Batman and Nightwing are forced to team with the Joker's sometimes-girlfriend Harley Quinn to stop a global threat brought about by Poison Ivy and Jason Woodrue, the Floronic Man....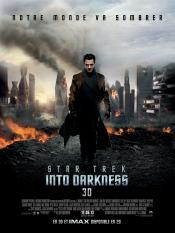 Star Trek Into Darkness
,
JJ Abrams
, 2013
When the crew of the Enterprise is called back home, they find an unstoppable force of terror from within their own organization has detonated the fleet and everything it stands for, leaving our world in a state of crisis. With a personal score to settle, Captain Kirk leads a manhunt to a war-zone world to capture a one man weapon of mass destruction. As our heroes are propelled into an epic chess game of life and death, love will be...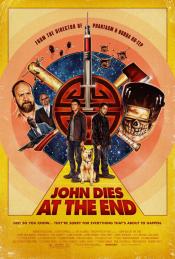 John Dies at the End
,
Don Coscarelli
, 2012
It's a drug that promises an out-of-body experience with each hit. On the street they call it Soy Sauce, and users drift across time and dimensions. But some who come back are no longer human. Suddenly a silent otherworldly invasion is under way, and mankind needs a hero. What it gets instead is John and David, a pair of college dropouts who can barely hold down jobs. Can these two stop the oncoming horror in time to save humanity? No. No, they...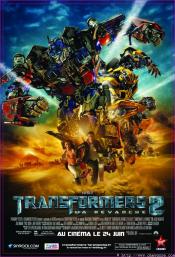 Transformers: Revenge of the Fallen
,
Michael Bay
, 2009
The battle for Earth has ended but the battle for the universe has just begun. After returning to Cybertron, Starscream assumes command of the Decepticons, and has decided to return to Earth with force. The Autobots believing that peace was possible finds out that Megatron's dead body has been stolen from the US Military by Skorpinox and revives him using his own spark. Now Megatron is back seeking revenge and with Starscream and more Decepticon...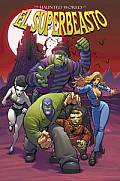 The Haunted World of El Superbeasto
,
Rob Zombie
, 2009
...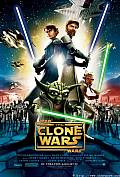 Star Wars: The Clone Wars
,
Dave Filoni
, 2008
On the front lines of an intergalactic struggle between good and evil, fans young and old will join such favorite characters as Anakin Skywalker, Obi-Wan Kenobi and Padmé Amidala, along with brand-new heroes like Anakin's padawan learner, Ahsoka. Sinister villains – led by Palpatine, Count Dooku and General Grievous – are poised to rule the galaxy. Stakes are high, and the fate of the Star Wars universe rests in the hands of the daring...
Avatar: The Last Airbender
,
Giancarlo Volpe
(19 episodes, 2005-2008),
Ethan Spaulding
(12 episodes, 2006-2008),
Lauren MacMullan
(10 episodes, 2005-2006),
Dave Filoni
(9 episodes, 2005),
Joaquim Dos Santos
(8 episodes, 2007-2008),
Seung-Hyun Oh
(3 episodes, 2007),
Anthony Lioi
(2 episodes, 2005),
Michael Dante DiMartino
(2 episodes, 2006),
Bryan Konietzko
(1 episode, 2006), 2008
In a war-torn world of elemental magic, a young boy reawakens to undertake a dangerous mystic quest to fulfill his destiny as the Avatar. ...
Hoodwinked!
,
Cory Edwards
,
Todd Edwards
(co-director),
Tony Leech
(co-director), 2005
Little Red Riding Hood: A classic story, but there's more to every tale than meets the eye. Before you judge a book by its cover, you've got to flip through the pages. For this story, we begin at the end. Furry and feathered cops from the animal world investigate a domestic disturbance at Granny's cottage, involving a girl, a wolf, and an axe. The charges are many: breaking and entering, disturbing the peace, intent to eat, and wielding an axe...
The Matrix Revolutions
,
Lana Wachowski
(as The Wachowski Brothers),
Lilly Wachowski
(as The Wachowski Brothers), 2003
...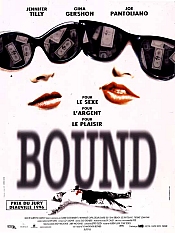 Bound
,
Lana Wachowski
(as The Wachowski Brothers),
Lilly Wachowski
(as The Wachowski Brothers), 1996
Corky, a tough female ex con and her lover Violet concoct a scheme to steal millions of stashed mob money and pin the blame on Violet's crooked boyfriend Caeser....
Mortal Kombat
,
Paul WS Anderson
(as Paul Anderson), 1995
...