Filmography from : Kevin Power
Actor :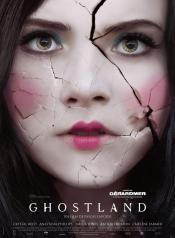 Ghostland
,
Pascal Laugier
, 2018
Following her aunt's death, Colleen and her daughters inherit her house. However, during their first night in their new home, murderers enter the home, putting Colleen in a situation where she must fight to save her daughters' lives. When the girls suffer a terrible trauma during the night, their disparate personalities diverge even further. The younger daughter, Beth, is said to become a famous horror author with a perfect family and life in...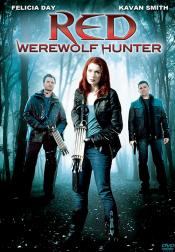 Red: Werewolf Hunter
,
Sheldon Wilson
, 2010
Virginia "Red" Sullivan (Felicia Day, The Guild) leads a group of werewolf hunters, safeguarding the pact between humans and the werewolves. When a new breed of rogue werewolves led by Gabriel (Stephen McHattie, Watchmen) break the truce between hunters and wolves, Red sets out to kill Gabriel to save mankind. ...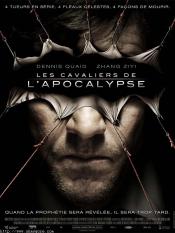 Horsemen
,
Jonas Åkerlund
, 2009
At home, hardened police detective Aidan Breslin (Quaid) has grown increasingly distant from his two young sons since the death of his wife. At work, he finds himself thrust into an investigation of perverse serial killings rooted in the Biblical prophecy of the Four Horsemen of the Apocalypse: The White Horseman, a master of deception and the unexpected leader hell-bent on conquest; The Red Horseman, a sharp-witted warrior intent on turning man...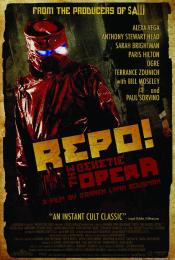 Repo! The Genetic Opera
,
Darren Lynn Bousman
, 2008
Set in the not-so-distant future, the production tells the story of an epidemic of organ failures that devastates the planet, killing tens of millions. As scientists feverishly make plans for a massive organ harvest program, a multi-billion dollar biotech company called GeneCo begins to manufacture salvation- for a price- offering simple payment plans to those lacking the necessary funds to purchase new body parts outright. But all financed...