Filmography from : Kim Coates
Actor :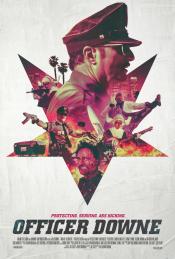 Officer Downe
,
Shawn Crahan
, 2016
Officer Down takes you into a hyper-real Los Angeles for the story of a savage LA policeman who is repeatedly resurrected and returned to active duty via dark science technology. When a rookie officer named Gable is recruited as back up, he discovers there's much more to the titular super-cop than a mindless law enforcement drone warring against a twisted rouges gallery of over-the-top super-villains....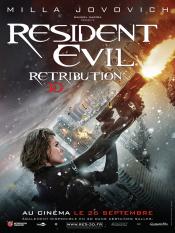 Resident Evil: Retribution
,
Paul WS Anderson
, 2012
The Umbrella Corporation's deadly T-virus continues to ravage the Earth, transforming the global population into legions of the flesh eating Undead. The human race's last and only hope, Alice (Milla Jovovich), awakens in the heart of Umbrella's most clandestine operations facility and unveils more of her mysterious past as she delves further into the complex. Without a safe haven, Alice continues to hunt those responsible for the outbreak;...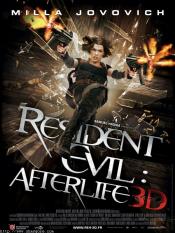 Resident Evil: Afterlife
,
Paul WS Anderson
, 2010
In a world ravaged by a virus infection, turning its victims into the Undead, Alice, continues on her journey to find survivors and lead them to safety. Her deadly battle with the Umbrella Corporation reaches new heights, but Alice gets some unexpected help from an old friend. A new lead that promises a safe haven from the Undead takes them to Los Angeles, but when they arrive the city is overrun by thousands of Undead - and Alice and her...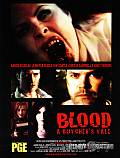 Blood: A Butcher's Tale
,
Mark Tuit
, 2010
Blood: A Butcher's Tale, embodies the harrowing story of Sam, a simple yet effective butcher. He has mastered the art of slaughter and is considered a master craftsman at the meat processing plant. Sam is destined to follow the path of innate brutality, when he discovers the true reason why Darcy, the love of his life, is becoming emotionally disassociated. Out of desperation he follows her to a destination that will change the course for...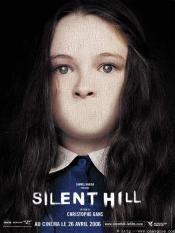 Silent Hill
,
Christophe Gans
, 2006
Rose cannot accept the medical diagnosis that her daughter, who suffers nightmarish trances in which she refers to the town of Silent Hill, is going insane. Over the protests of her husband, she flees with her child, Sharon, to Silent Hill seeking answers for her daughter's condition. It is revealed that the town had been evacuated thirty years earlier due to an unstoppable (and still burning) underground coal fire, and that Sharon was likely...
Skinwalkers
,
James Isaac
(as Jim Isaac), 2006
...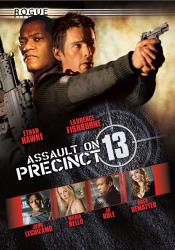 Assault on Precinct 13
,
Jean-François Richet
, 2005
...
Hostage
,
Florent-Emilio Siri
(as Florent Siri), 2005
...
The Island
,
Michael Bay
, 2005
Lincoln Six-Echo is a resident of a seemingly Utopian but contained facility in the mid 21st century. Like all of the inhabitants of this carefully controlled environment, Lincoln hopes to be chosen to go to the "The Island" - reportedly the last uncontaminated spot on the planet. But Lincoln soon discovers that everything about his existence is a lie. He and all of the other inhabitants of the facility are actually human clones. Lincoln makes a...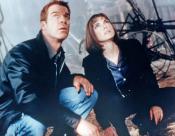 Earth: Final Conflict
,
Brenton Spencer
(13 episodes, 1999-2002),
Ross Clyde
(12 episodes, 1998-2000),
Andrew Potter
(11 episodes, 2000-2002),
James Head
(7 episodes, 1998-1999),
David Winning
(7 episodes, 2001-2002),
Milan Cheylov
(6 episodes, 1997-1999),
Will Dixon
(6 episodes, 2000-2002),
Neill Fearnley
(5 episodes, 1998-1999),
David Warry-Smith
(4 episodes, 1997-1998),
Allan Kroeker
(4 episodes, 1998-1999),
Michael Robison
(4 episodes, 2000-2001),
John Stead
(4 episodes, 2000),
Martin Wood
(4 episodes, 2001-2002),
Bruce Pittman
(3 episodes, 1998-2002),
Vincenzo Natali
(3 episodes, 1998-1999),
Terry Ingram
(3 episodes, 1999-2000),
William Gereghty
(3 episodes, 1999),
Allan Eastman
(2 episodes, 1997),
Ken Girotti
(2 episodes, 1997),
Jeff Woolnough
(2 episodes, 1997),
Brett Dowler
(2 episodes, 1998),
Tibor Takács
(2 episodes, 1998),
Stephen Williams
(2 episodes, 1998),
Rod Pridy
(2 episodes, 2000-2001),
Gordon Langevin
(1 episode, 1998),
Joseph L Scanlan
(1 episode, 1998),
Jim Kaufman
(1 episode, 1999),
J Miles Dale
(1 episode, 2000),
Kelly Makin
(1 episode, 2002),
James Rait
(1 episode, 2002),
Damian Kindler
(uncredited) (1 episode, 1998), 2002
When an alien species comes to Earth bearing boons to Humanity, a few suspicious humans seek to learn and resist the newcomers' true designs.!...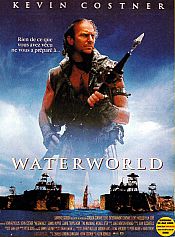 Waterworld
,
Kevin Reynolds
, 1995
In a future where the polar ice caps have melted and most of Earth is underwater, a mutated mariner fights starvation and outlaw "smokers," and reluctantly helps a woman and a young girl try to find dry land. ...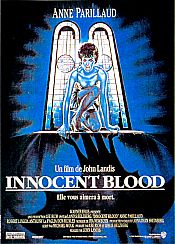 Innocent Blood
,
John Landis
, 1992
Marie [Anne Parillaud] is a vampire living in Pittsburgh. She lives by two cardinal rules: 1) Never play with the food and 2) Always finish the food. By following rule 1, she never gets emotionally involved with anyone off whom she intends to feed. By following rule 2, she creates no new vampires. That is, until she decides one night to eat Italian and gets mixed up with Joey Genaro [Anthony LaPaglia] and Sal 'The Shark' Macelli [Robert Loggia]....
The Amityville Curse
,
Tom Berry
, 1990
...