Filmography from : Kim Delgado
Actor :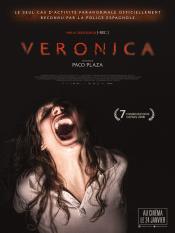 Dexter
,
John Dahl
(16 episodes, 2008-2013),
Steve Shill
(13 episodes, 2006-2013),
Keith Gordon
(10 episodes, 2006-2013),
Marcos Siega
(9 episodes, 2007-2009),
Ernest R Dickerson
(9 episodes, 2008-2013),
Romeo Tirone
(6 episodes, 2009-2013),
Michael Cuesta
(5 episodes, 2006),
Tony Goldwyn
(4 episodes, 2006-2007),
SJ Clarkson
(3 episodes, 2009-2011),
Stefan Schwartz
(3 episodes, 2011-2013),
Robert Lieberman
(2 episodes, 2006),
Nick Gomez
(2 episodes, 2007),
Tim Hunter
(2 episodes, 2008-2009),
Michael Lehmann
(2 episodes, 2011-2012),
Holly Dale
(2 episodes, 2012-2013),
Alik Sakharov
(2 episodes, 2012-2013),
Adam Davidson
(1 episode, 2006),
Jeremy Podeswa
(1 episode, 2007),
Brian Kirk
(1 episode, 2009),
Milan Cheylov
(1 episode, 2010),
Seith Mann
(1 episode, 2011),
Michael C Hall
(1 episode, 2013), 2021
During the day, Dexter Morgan is a jovial employee in the Miami Metropolitan Police Department's crime lab, but his meticulously crafted life masks his true nature. In reality Dexter is a disciplined and murderous psychopath (a self-admitted "monster"), and he slakes his blood lust at night by carefully killing the serial killers he tracks down during the day. Based on the novels (Darkly Dreaming Dexter, Dearly Devoted Dexter and Dexter in the...
2:13
,
Charles Adelman
, 2009
A police profiler (Mark Thompson) has just returned from psychiatric leave only to find that he is caught up in a serial killer's rampage. Fighting to keep buried the trauma of his childhood, he must confront the all too-familiar flesh masks that the killer leaves on the faces of his victims. He must face his own demons along with the killer to save his small eroding existence....
The Naked Monster
,
Wayne Berwick
,
Ted Newsom
, 2005
...
Scanner Cop II
,
Steve Barnett
, 1995
...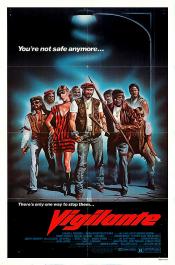 Vigilante
,
William Lustig
, 1982
Eddie Marino is a factory worker in New York City. He has a wife named Vickie and a son named Scott. Eddie's friend and co-worker Nick and some of the factory's other workers have formed a vigilante group because Nick and the group are fed up with the pimps, gangs, and drug dealers who keep taking over the neighborhoods. Nick and his group are also sick and tired of the police, because the police always fail to protect people who become victims....