Filmography from : Kristen Deluca
Actor :

Poe
,
Francis Xavier
, 2012
The film follows formerly acquitted and rehabilitated criminal Dr. Andrew Casey (David Fine), who relocates to Los Angeles under the alias Jack Conway, aka 'The Chef'. Conway and his butler, Mr. Peeples (Mike Iorio), establish a respected soup kitchen/charity, 'The Help Feeding Foundation', which lures the likes of actresses and models under false pretense. The women are in fact obtained to satisfy Casey/Conway's culinary tastes. He handpicks...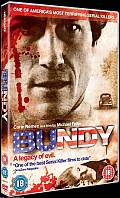 Bundy: An American Icon
,
Michael Feifer
, 2009
A Legacy of Evil tells the shocking true story of Ted Bundy (Corin Nemec) who murdered numerous young women between 1974 and 1978. A graduate in psychology, who was also involved in politics and law, he used his charm, good looks and intelligence to coerce women into his VW Bug before bludgeoning them to death. He escaped from prison twice before his final apprehension in February 1978. After more than a decade of vigorous denials, he...