Filmography from : Kurt Russell
Writer :
Escape from L.A.
,
John Carpenter
, 1996
...
Actor :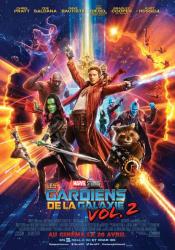 Guardians of the Galaxy Vol. 2
,
James Gunn
, 2017
After saving Xandar from Ronan's wrath, the Guardians are now recognized as heroes. Now the team must help their leader Star Lord (Chris Pratt) uncover the truth behind his true heritage. Along the way, old foes turn to allies and betrayal is blooming. And the Guardians find that they are up against a devastating new menace who is out to rule the galaxy....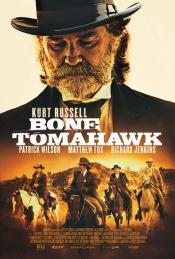 Bone Tomahawk 
,
S Craig Zahler
, 2015
Four men set out in the Wild West to rescue a group of captives from cannibalistic cave dwellers....
Touchback 
,
Don Handfield
, 2011
On the game winning play of the biggest game of his life, the best High School Football player in the nation injures his knee and destroys his dreams of a college and professional career. But fifteen years later, he receives the opportunity of a lifetime: the chance to go back and change history....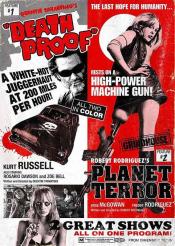 Grindhouse
,
Robert Rodriguez
(segment 'Planet Terror') (fake trailer segment 'Machete'),
Eli Roth
(fake trailer segment 'Thanksgiving'),
Quentin Tarantino
(segment 'Death Proof'),
Edgar Wright
(fake trailer segment 'Don't'),
Rob Zombie
(fake trailer segment 'Werewolf Women of the SS'), 2007
Two full length feature horror movies written by Quentin Tarantino & Robert Rodriguez put together as a two film feature. Including fake movie trailers in between both movies....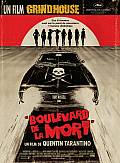 Death Proof
,
Quentin Tarantino
, 2007
...
Poseidon
,
Wolfgang Petersen
, 2006
It is New Year's Eve, and over 2,000 passengers & crew are ringing in the New Year aboard the huge cruise ship 'Poseidon' on the open sea in the middle of the North Atlantic Ocean! A small group of survivors find themselves unlikely allies in a battle for their lives. Preferring to test the odds alone, career gambler Dylan Johns ignores captain's orders to wait below for possible rescue and sets out to find his own way to safety. What begins as...
Sky High
,
Mike Mitchell
, 2005
...
Breakdown
,
Jonathan Mostow
, 1997
Jeff and Amy Taylor are moving to California and must drive across the country. When they find themselves stranded in the middle of a desert with hardly anyone or anything around, their trip comes to a sudden halt. Amy had taken a ride with a friendly trucker to a small diner to call for help, but after a long time, Jeff becomes worried. He finds that no one in the diner has seen or heard from his wife. When he finds the trucker who gave Amy the...
Escape from L.A.
,
John Carpenter
, 1996
...
Stargate
,
Roland Emmerich
, 1994
Egyptologist Daniel Jackson is brought to an underground military base where he decodes the symbols on Egyptian cover stones as star constellations. That allows a alien device known as the Stargate to be opened and a team led by Air Force Colonel Jack' O' Neil and Jackson to travel across the known universe to a distant planet. Arriving on the planet, they find a culture ruled by someone pretending to be the Egyptian sun god Ra. Soon, Ra...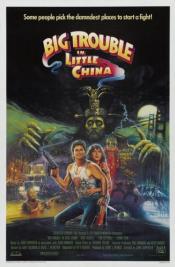 Big Trouble in Little China
,
John Carpenter
, 1986
While kung fu warriors and otherworldly spirits battle over the fate of two women, Russell's swaggering idiot manages to knock himself out or underestimate the forces he's dealing with. Jack Burton, a tough-talking, wisecracking truck driver whose hum-drum life on the road takes a sudden supernatural tailspin when his best friend's fiancee is kidnapped. Speeding to the rescue, Jack finds himself deep beneath San Francisco's Chinatown, in a...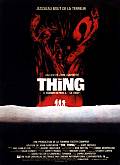 The Thing 
,
John Carpenter
, 1982
In the midst of the Antartican snowfield, the scientists and workers of a small American research base are shocked when a helicopter begins to circle their camp, chasing and shooting at a dog. When the helicopter is destroyed and the passenger's are killed by accident, the dog is let into the base and the American's begin to wonder what has actually happened. The helicopter is discovered to be of Norweigan make, and probably linked to the...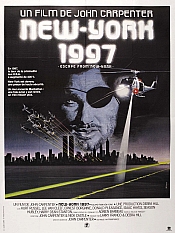 Escape from New York
,
John Carpenter
, 1981
...