Filmography from : Lalor Roddy
Actor :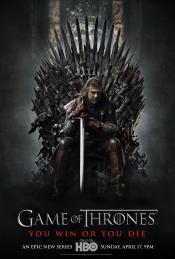 Game of Thrones
,
David Nutter
(9 episodes, 2012-2019),
Alan Taylor
(7 episodes, 2011-2017),
Alex Graves
(6 episodes, 2013-2014),
Miguel Sapochnik
(6 episodes, 2015-2019),
Mark Mylod
(6 episodes, 2015-2017),
Jeremy Podeswa
(6 episodes, 2015-2017),
Daniel Minahan
(5 episodes, 2011-2013),
Alik Sakharov
(4 episodes, 2012-2014),
Michelle MacLaren
(4 episodes, 2013-2014),
Brian Kirk
(3 episodes, 2011),
David Benioff
(3 episodes, 2013-2019),
DB Weiss
(3 episodes, 2013-2019),
Timothy Van Patten
(2 episodes, 2011),
Neil Marshall
(2 episodes, 2012-2014),
David Petrarca
(2 episodes, 2012),
Michael Slovis
(2 episodes, 2015),
Jack Bender
(2 episodes, 2016),
Daniel Sackheim
(2 episodes, 2016),
Matt Shakman
(2 episodes, 2017), 2019
In the mythical continent of Westeros, several powerful families fight for control of the Seven Kingdoms. As conflict erupts in the kingdoms of men, an ancient enemy rises once again to threaten them all. Meanwhile, the last heirs of a recently usurped dynasty plot to take back their homeland from across the Narrow Sea....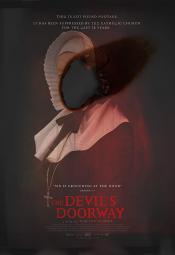 The Devil's Doorway
,
Aislinn Clarke
, 2018
In the fall of 1960, Father Thomas Riley and Father John Thornton were sent by the Vatican to investigate a miraculous event in an Irish home for 'fallen women', only to uncover something much more horrific....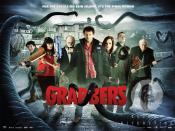 Grabbers
,
Jon Wright
, 2012
Ciarán O'Shea, the handsome though washed up policeman of sleepy Erin Island, has a daily routine consisting mainly of hanging out at the pub with the local drunks and various other charmingly eccentric characters. But his day is about to go horribly wrong. Teamed up with the unwanted help of Lisa – an uptight workaholic policewoman from the Irish mainland – they suddenly find themselves dealing with dead whales, decapitated fishermen...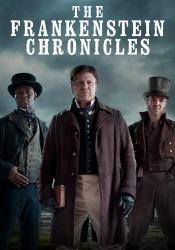 The Frankenstein Chronicles
,
Benjamin Ross
(6 episodes, 2015),
Alex Gabassi
(6 episodes, 2017), 5
The show is a re-imagining of the Frankenstein story set in 19th-century London. After a successful operation by the Thames River Police to nab a gang of opium smugglers, a child's corpse is discovered. Inspector John Marlott (Bean) is horrified to discover that it's not actually a child, but a grotesque assembly of human body parts. We follow Marlott on the hunt for the killer behind this abomination, taking him into the dark corners of...