Filmography from : Laura Warner
Actor :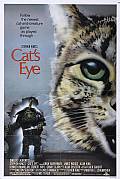 Cat's Eye
,
Lewis Teague
, 1985
Three horror-thriller tales revolve around a mysterious stray cat which is attempting to find a little girl in trouble. In "Quitters, Inc.": the cat is picked up by a shady New York "doctor" who uses experimental techniques to get people to quit smoking. His latest client is a man named Morrison, who learns he'll suffer some terrible consequences if he tries to cheat. In "The Ledge": the cat is picked up by Cressner, a shady Atlantic City...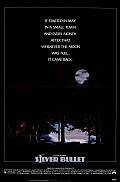 Peur bleue
,
Daniel Attias
, 1985
In this undistinguished Stephen King horror adaptation, the good residents of Tarker's Mill are dense enough to ignore or explain away a series of violent deaths until a little boy is torn to pieces while flying his kite after dark. At that point, the men gang up and go into the fog-shrouded woods to hunt down whatever slasher is out there. The most they achieve is the sighting of one hairy arm and a few more sacrificial victims. But life...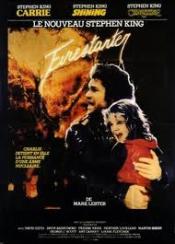 Firestarter
,
Mark L Lester
, 1984
A couple who participated in a potent medical experiment gain telekinetic ability and then have a child who is pyrokinetic....