Filmography from : Lewis Teague
Director :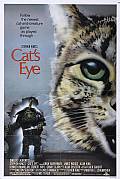 Cat's Eye
,
Lewis Teague
, 1985
Three horror-thriller tales revolve around a mysterious stray cat which is attempting to find a little girl in trouble. In "Quitters, Inc.": the cat is picked up by a shady New York "doctor" who uses experimental techniques to get people to quit smoking. His latest client is a man named Morrison, who learns he'll suffer some terrible consequences if he tries to cheat. In "The Ledge": the cat is picked up by Cressner, a shady Atlantic City...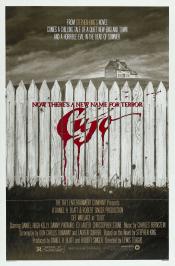 Cujo
,
Lewis Teague
, 1983
Donna Trenton is a frustrated suburban housewife whose life is a turmoil after her husband learns about her having an affair. Brett Camber is a young boy whose only companion is a Saint-Bernard named "Cujo", who in turn is bitten by a rabid bat. Whilst Vic, Donna's husband is away on business, and thinking over his marital troubles, Donna and her 5-year-old son Tad take her Pinto to Brett Cambers' dad's car shop... the car fails, and "Cujo" is...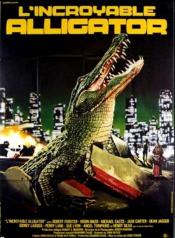 L'Incroyable Alligator
,
Lewis Teague
, 1980
Ramon the alligator is flushed down the toilet as a baby and grows into a gargantuan monster by eating the corpses of laboratory animals who have undergone dubious hormone experiments, thus providing all the ecological and social subtext that one could possibly wish for, even if one doesn't normally go for films about giant alligators eating people left, right, and center--which is the inevitable and tragic result of Ramon's decision that the...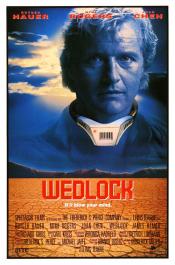 Wedlock - Les prisonniers du futur
,
Lewis Teague
, 0
A male prison escapee heads for his hidden loot electronically attached to a female prisoner....
Actor :

La course à la mort de l'an 2000
,
Paul Bartel
, 1975
In the near future the ultimate sporting event is the deathrace. Contestants get score points for running people down as they speed across the country. The sport has crazed fans who sacrifice themselves to the drivers. An overt agency is trying to bring an end to the immoral deathrace and has infiltrated one of their followers in to the race as a navigator. In the end of the race the lives of the competitors, the President and the deathrace...