Filmography from : Lauren German
Actor :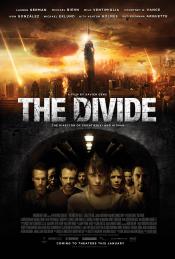 The Divide
,
Xavier Gens
, 2011
The Divide is a high concept post-apocalyptic thriller that opens with pandemonium and a chaotic sprint towards the basement of a New York apartment building, just moments before the city outside is decimated... When a cataclysmic explosion devastates New York, eight strangers take refuge in the basement of their apartment building, a converted fallout shelter designed by their paranoid superintendent Mickey. With just three connecting rooms...
Happy Town
,
Gary Fleder
(2 episodes, 2010),
Darnell Martin
(2 episodes, 2010),
Mick Garris
(1 episode, 2010),
John Polson
(1 episode, 2010),
Bobby Roth
(1 episode, 2010),
Ron Underwood
(1 episode, 2010), 2010
A deputy sheriff is confronted with the unsolved mystery of a half-dozen child kidnappings over the past decade in a small town in Minnesota. ...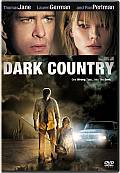 Dark Country
,
Thomas Jane
, 2009
Two honeymooners rescue a mysterious car crash survivor in the Las Vegas desert. But their decision to save the man becomes increasingly regrettable when he turns on them, forcing the newlyweds to do the unthinkable. In a blur of paranormal chaos, the couple must take drastic measures to cover up their actions from the local police, ultimately leading each character to an inescapable fate....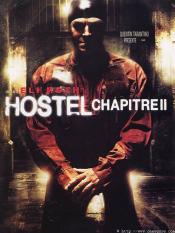 Hostel - chapitre II
,
Eli Roth
, 2007
Three young Americans studying art in Rome set off for a weekend trip when they run into a beautiful model from one of their classes. Also on her way to an exotic destination, the gorgeous European invites the coeds to come along, assuring them they will be able to relax and rejuvenate. Will the girls find the oasis they are looking for? Or are they poised to become victims for hire, pawns in the fantasies of the sick and privileged from...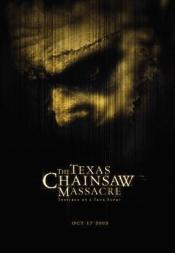 Massacre à la tronçonneuse
,
Marcus Nispel
, 2003
Driving through the backwoods of Texas, five youths pick up a traumatized hitchhiker, who shoots herself in their van. Shaken by the suicide, the group seeks help from the locals, but their situation becomes even more surreal when they knock on the door of a remote homestead. It's quickly apparent the residents are a family of inbred psychopaths, and the unlucky youths suddenly find themselves running for their lives. In hot pursuit is a...