Filmography from : Linda Woodhall
Actor :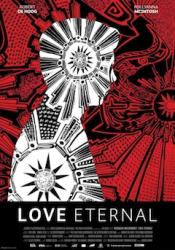 Love Eternal
,
Brendan Muldowney
, 2013
Based on the Japanese novel In Love With The Dead, from acclaimed author Kei Oishi (Apartment 1303, The Last Supper), the film centres on an isolated and death-fixated young man who tries to make sense of the world, and his existence, in the only way he knows how...by getting closer to death....
Renaissance
,
Christian Volckman
, 2006
Paris, 2042: a dark Rotoscope world of shadows and right angles. Ilona Tasuiev, a brilliant young scientist, is kidnapped, and her employer, Avalon, a major health and beauty corporation, wants her found. Karas, a jaded police captain, is assigned to find her, fast. He seeks help from her sister, Bislane, and they are soon uncovering identify theft, missing files, and hints that something back in 2006 may explain what's going on. Ilona's mentor,...