Filmography from : Lisa Langlois
Actor :
Voyage au bout de l'horreur
,
Terence H Winkless
, 1987
...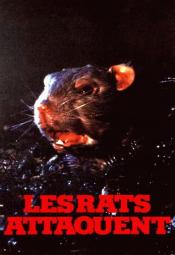 Les rats attaquent
,
Robert Clouse
, 1982
Contaminated grain breeds overgrown, killer rats in this Golden Harvest production. Dachshunds were dressed up as rats for the special effects....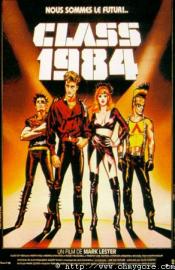 Class 1984
,
Mark L Lester
(as Mark Lester), 1982
Andy is a new teacher and an inner city high school that is like nothing he has ever seen before. The students have to go through a metal detector when they go through the front door and everything is basically run by a tough kid named Peter Stegman. Soon, Andy and Stegman become enemies and Stegman will stop at nothing to protect his turf and drug dealing business....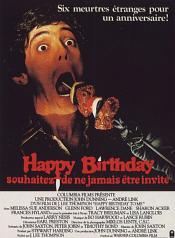 Happy Birthday : Souhaitez de ne jamais être invité
,
J Lee Thompson
, 1981
Virginia is proud that she belongs to a clique. The best students at a private school. But before her 18th birthday, a grueling set of murders take place and her friends are the ones who are falling prey. Could it be her? She suffers from blackouts due to a freak accident one year earlier. We soon learn the truth behind her accident and what is going on... ...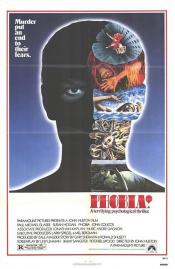 Phobia
,
John Huston
, 1980
A psychiatrist involved in a radical new therapy comes under suspicion when his patients are murdered, each according to their individual phobias....