Filmography from : Logan Lerman
Actor :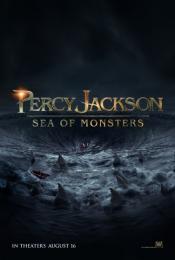 Percy Jackson: Sea of Monsters
,
Thor Freudenthal
, 2013
In order to restore their dying safe haven, the son of Poseidon and his friends head into the Sea of Monsters to find the mythical Golden Fleece....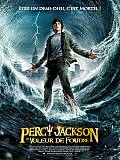 Percy Jackson & the Olympians: The Lightning Thief
,
Chris Columbus
, 2010
It's the 21st century, but the gods of Mount Olympus and assorted monsters have walked out of the pages of high school student Percy Jackson's Greek mythology texts and into his life. And they're not happy: Zeus' lightning bolt has been stolen, and Percy is the prime suspect. Even more troubling is the sudden disappearance of Percy's mother. As Percy finds himself caught between angry and battling gods, he and his friends embark on a...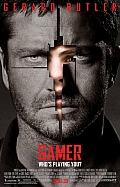 Gamer
,
Mark Neveldine
(as Neveldine),
Brian Taylor
(as Taylor), 2009
Gamer is a near-future action/thriller starring Gerard Butler (Kable) as the champion of "Slayers". Mind-control technology has taken society by storm, and "Slayers" allows humans control other humans in a mass-scale, multi-player online game. With his every move tracked by millions, Kable's ultimate challenge becomes regaining his identity and launching an attack on the system that has imprisoned him....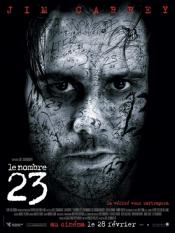 The Number 23
,
Joel Schumacher
, 2007
On his birthday, Walter Sparrow, an amiable dog-catcher, takes a call that leaves him dog bit and late to pick up his wife. She's browsed in a bookstore, finding a blood-red-covered novel, a murder mystery with numerology that loops constantly around the number 23. The story captivates Walter: he dreams it, he notices aspects of his life that can be rendered by "23," he searches for the author, he stays in the hotel (in room 23) where events in...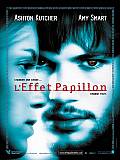 The Butterfly Effect
,
Eric Bress
,
J Mackye Gruber
, 2004
Evan Treborn grows up in a small town with his single, working mother and his friends. He suffers from memory blackouts where he suddenly finds himself somewhere else, confused. Evan's friends and mother hardly believe him, thinking he makes it up just to get out of trouble. As Evan grows up he has less of these blackouts until he seems to have recovered. Since the age of seven he has written a diary of his blackout moments so he can remember...