Filmography from : Chris Columbus
Director :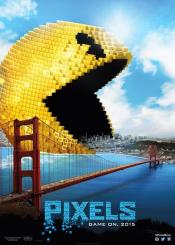 Pixels
,
Chris Columbus
, 2015
In Pixels, when intergalactic aliens misinterpret video-feeds of classic arcade games as a declaration of war against them, they attack the Earth, using the games as models for their various assaults. President Will Cooper (Kevin James) has to call on his childhood best friend, '80s video game champion Sam Brenner (Adam Sandler), now a home theater installer, to lead a team of old-school arcaders (Peter Dinklage and Josh Gad) to defeat the...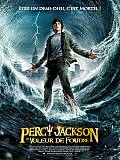 Percy Jackson: Le voleur de foudre
,
Chris Columbus
, 2010
It's the 21st century, but the gods of Mount Olympus and assorted monsters have walked out of the pages of high school student Percy Jackson's Greek mythology texts and into his life. And they're not happy: Zeus' lightning bolt has been stolen, and Percy is the prime suspect. Even more troubling is the sudden disappearance of Percy's mother. As Percy finds himself caught between angry and battling gods, he and his friends embark on a...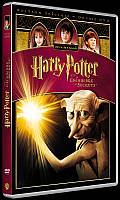 Harry Potter et la Chambre des secrets
,
Chris Columbus
, 2002
...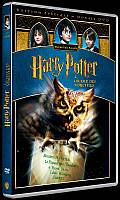 Harry Potter à l'école des sorciers
,
Chris Columbus
, 2001
...
Writer :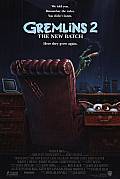 Gremlins 2 : La Nouvelle Génération
,
Joe Dante
,
Chuck Jones
(animation sequences) (uncredited), 1990
A few years after the incident in Gremlins, Billy and Kate have movied to New York where they work for media mogul Daniel Clamp. Meanwhile, Gizmo's former owner has just died and he's been captured for the genetics part of the Clamp building. A little while later, a certain someone gets wet, creates a new Gremlin species, and learns to finally fight back after years of abuse. And while Gizmo and the surviving humans fight back, the Gremlins and...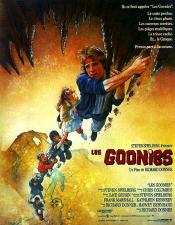 Les Goonies
,
Richard Donner
, 1985
Mikey Walsh and Brandon Walsh are brothers whose family is preparing to move because developers want to build a golf course in the place of their neighborhood -- unless enough money is raised to stop the construction of the golf course, and that's quite doubtful. But when Mikey stumbles upon a treasure map of the famed "One-Eyed" Willy's hidden fortune, Mikey, Brandon, and their friends Lawrence "Chunk" Cohen, Clark "Mouth" Devereaux, Andrea...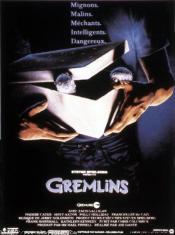 Gremlins
,
Joe Dante
, 1984
Minature green monsters tear through the small town of Kingston Falls. Hijinks ensue as a mild-mannered bank teller releases these hideous loonies after gaining a new pet and violating two of three simple rules: No water (violated), no food after midnight (violated), and no bright light. Hilarious mayhem and destruction in a town straight out of Norman Rockwell. So, when your washing machine blows up or your TV goes on the fritz, before you call...