Filmography from : Lois Duncan
Writer :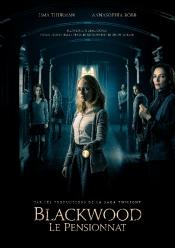 Down a Dark Hall
,
Rodrigo Cortés
, 2018
After the death of her father when she was a child, Kit Gordy has grown up as a troubled teen for disgust of her mother Ginny and her stepfather Dave Dabrowski. Called to the principal's office of her high school and accused of a failed attempt to burn it, Kit is expelled from the high school, but Dr. Heather Sinclair, member of the staff of the Blackwood Boarding School, appears to offer her a place in the next school year. Ginny enlists Kit...
I'll Always Know What You Did Last Summer
,
Sylvain White
, 2006
On July 4th, in the small Broken Ridge, Colorado, the teenagers Colby, his girlfriend Amber and their friends Zoe, Roger and PJ play a prank with the legend of the Fisherman that kills teenagers with dirty little secrets with his hook in an entertaining park. However, when PJ jumps with his skateboard, there is an unexpected accident and PJ dies. The group stays together and makes a covenant to keep their secret. One year later, Amber receives...

I Still Know What You Did Last Summer
,
Danny Cannon
, 1998
...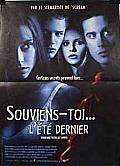 I Know What You Did Last Summer
,
Jim Gillespie
, 1997
...