Filmography from : Sylvain White
Director :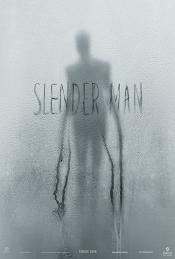 Slender Man
,
Sylvain White
, 2018
In a small town in Massachusetts, a group of friends, fascinated by the internet lore of the Slender Man, attempt to prove that he doesn't actually exist - until one of them mysteriously goes missing....
I'll Always Know What You Did Last Summer
,
Sylvain White
, 2006
On July 4th, in the small Broken Ridge, Colorado, the teenagers Colby, his girlfriend Amber and their friends Zoe, Roger and PJ play a prank with the legend of the Fisherman that kills teenagers with dirty little secrets with his hook in an entertaining park. However, when PJ jumps with his skateboard, there is an unexpected accident and PJ dies. The group stays together and makes a covenant to keep their secret. One year later, Amber receives...
Writer :

Walled In
,
Gilles Paquet-Brenner
, 2009
Sam is young, smart and beautiful, but she's no ordinary woman, she's a demolition expert, usually considered as a man's job. This job should have been very easy: conduct a structural analysis on a building located in the remote Scottish swamps, a necessary step before demolition. The building was supposed to be empty upon her arriving. But strangely there are still a few lingering tenants, amongst them the caretaker and her 15 year old boy. The...