Filmography from : Lonnie Farmer
Actor :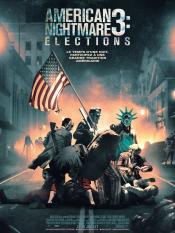 American Nightmare 3: Élections
,
James DeMonaco
, 2016
It's been seventeen years since Leo Barnes (Frank Grillo) stopped himself from a regrettable act of revenge on Purge Night. Now serving as head of security for Senator Charlie Roan (Elizabeth Mitchell), his mission is to protect her in a run for president and survive the annual ritual that targets the poor and innocent. But when a betrayal forces them onto the streets of D.C. on the one night when no help is available, they must stay alive until...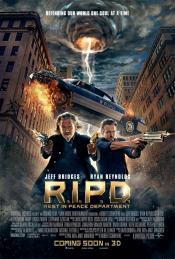 R.I.P.D. Brigade fantôme
,
Robert Schwentke
, 2013
Veteran sheriff Roy Pulsifer (Bridges) has spent his career with the legendary police force known as R.I.P.D. tracking monstrous spirits who are cleverly disguised as ordinary people. His mission? To arrest and bring to justice a special brand of criminals trying to escape final judgment by hiding among the unsuspecting on Earth. Once the wise-cracking Roy is assigned former rising-star detective Nick Walker (Reynolds) as his junior officer,...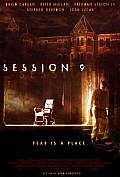 Session 9
,
Brad Anderson
, 2001
The workers--Gordon (Peter Mullan), the troubled owner who has a wife and baby that he desperately needs to support; Phil (David Caruso), a crew chief who mourns his lost girlfriend by smoking marijuana; Hank (Josh Lucas), the cocky gambler who stole Phil's woman; Mike (Stephen Gevedon), a privileged law student who is fascinated with the hospital's history; and Jeff (Brendan Sexton III), Gordon's naïve nephew--begin to unravel and give in to...
Long Distance
,
Marcus Stern
, 0
When a young, lonely woman misdials a phone number by one digit, calling into a serial killing in progress, the killer latches onto her and involves her telephonically in a string of murders as he heads closer and closer to her home in Boston. ...