Filmography from : Lorne Cardinal
Actor :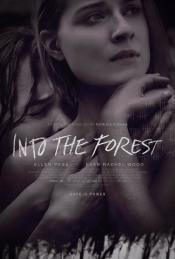 Into the Forest 
,
Patricia Rozema
, 2015
In a world that is increasingly dependent on electricity, a power outage seems like an awful predicament. Mankind is using electricity for the past 140 years, but still, we can't imagine ourselves living in a world deprived of electricity. In such a difficult and dreary situation found themselves a father and his two daughters, after a seemingly normal power outage lingered on, changing the lives of everyone in the region. What was the reason...
Insomnia 
,
Christopher Nolan
, 2002
In Nightmute, Alaska, seventeen year old resident Kay Connell is found murdered. As a favor to the local Nightmute police chief, two Los Angeles Robbery Homicide police detectives, Will Dormer and Hap Eckhart, are called in to assist in the investigation. Although renowned in the police world, both Dormer and Eckhart are facing some professional issues back in Los Angeles. In Nightmute, Dormer has a major case of insomnia due to a combination of...
Snowmageddon 
,
Sheldon Wilson
, 0
Starring Michael Hogan ("Battlestar Galactica"), David Cubitt ("Medium"), and Magda Apanowicz ("Caprica"), the Christmas-themed Snowmageddon is about a mystical snow globe that makes very bad things happen in the real world when it is shaken. The movie is a production of Cinetel. When the Miller family discovers a mysterious gift outside their home on Christmas Eve, they could never imagine it would contain the power to doom their idyllic...