Filmography from : Louis Morneau
Director :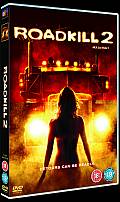 Une virée en enfer 2
,
Louis Morneau
, 2008
Homicidal sociopath trucker Rusty Nail makes his return in Road Kill 2, as four teenagers Kayla, Melissa, Bobby and Nik embark on a road trip to Las Vegas. Disaster strikes when their car suddenly breaks down, they find themselves stranded in the sweltering desert and make the fatal error of stealing a car belonging to the depraved and sadistic Rusty Nail. With an insatiable penchant for punishment and brutality, Rusty terrorizes the group in...
Hitcher II
,
Louis Morneau
, 2003
After being discharged from the local police force, Jim Halsey (C. Thomas Howell) travels to Texas with his girlfriend Maggie (Kari Wuhrer) to face down his demons and visit an old friend. Along the way, however, Jim & Maggie picks up a demented hitchhiker who has diabolical plans for the duo....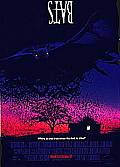 La Nuit des chauves-souris
,
Louis Morneau
, 1999
...
Retroactive
,
Louis Morneau
, 1997
...
Carnosaur 2
,
Louis Morneau
, 1995
...