Filmography from : Luan Peters
Actor :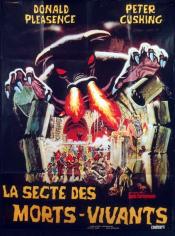 The Devil's Men
,
Kostas Karagiannis
(as Costas Carayiannis), 1976
A satanic cult kidnaps 3 young people and Priest Donald Pleasence and Costas Skouras must save them from the hands of this evil!...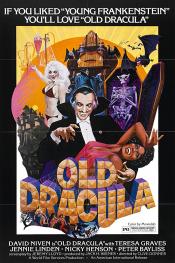 Vampira
,
Clive Donner
, 1974
It's been for 50 years now that his beloved Vampira (Teresa Graves) rests in her coffin, but Count Dracula (David Niven) can't put up with it. He'd be able to change it, if he'll finally find a "transfusion victim" for his bloodless wife who has a nearly untraceable blood group. Finally, the sales gimmick of a nudie magazine seems to offer the solution: four real, ripe and ready-to-be-biten beauty queens including their distinguished entourage....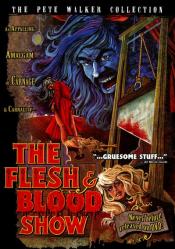 The Flesh and Blood Show 
,
Pete Walker
, 1972
Actors rehearsing a show at a mysterious seaside theater are being killed off by an unknown maniac....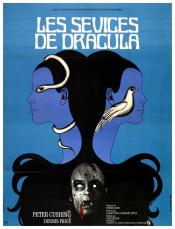 Twins of Evil
,
John Hough
, 1971
In nineteenth century middle-Europe, orphaned teenage twins Maria and Frieda go to live with their uncle Gustav Weil, who heads the Brotherhood, a vigilante group trying to stamp out vampirism. But their methods are random and misplaced and the only result is a terrorised populace. The real threat lies with Count Karnstein, and although the twins seem outwardly to be identical, Frieda finds herself much more drawn than her sister to the Count's...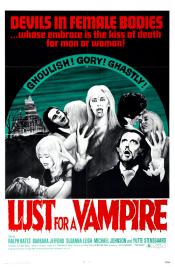 Lust for a Vampire
,
Jimmy Sangster
, 1971
In 1830, forty years to the day since the last manifestation of their dreaded vampirism, the Karnstein heirs use the blood of an innocent to bring forth the evil that is the beautiful Mircalla - or as she was in 1710, Carmilla. The nearby Finishing School offers rich pickings not only in in the blood of nubile young ladies but also with the headmaster who is desperate to become Mircalla's disciple, and the equally besotted and even more foolish...