Filmography from : Luke De Lacey
Actor :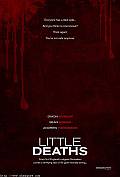 Little Deaths
,
Sean Hogan
(segment 'House & Home'),
Andrew Parkinson
(segment 'Mutant Tool'),
Simon Rumley
(segment 'Bitch'), 2011
House and Home: Written and Directed by Sean Hogan "A well-to-do yuppie couple, Richard and Victoria, pose as concerned religious do-gooders in order to lure homeless girls back to their home for perverted sex games. After deciding upon their latest target, a mysterious young woman named Sorrow, they drug and imprison her before subjecting her to a series of assaults and humiliations. However, the captive girl is not as helpless as she first...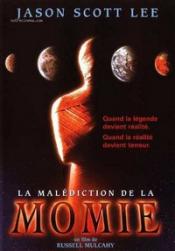 Tale of the Mummy
,
Russell Mulcahy
, 1998
Centuries ago, under the sands of ancient Egypt, a prince was buried and his tomb eternally curses so that no man would ever again suffer from his evil ways. But hundreds of years later on a greedy search for treasure, a group of archaeologists break the curses seal of the tomb. Every man vanishes without a trace, leaving behind only a log book - and a deadly warning of the legend of the bloodthursty TALOS. Fifty years later the log book ends up...