Filmography from : Lynne Frederick
Actor :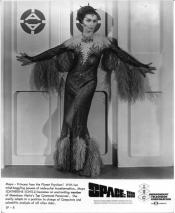 Space: 1999
,
Charles Crichton
(14 episodes, 1975-1976),
Ray Austin
(9 episodes, 1975-1976),
Tom Clegg
(5 episodes, 1976-1977),
David Tomblin
(4 episodes, 1975-1976),
Bob Kellett
(3 episodes, 1975-1976),
Val Guest
(3 episodes, 1976-1977),
Lee H Katzin
(2 episodes, 1975),
Bob Brooks
(2 episodes, 1976-1977),
Peter Medak
(2 episodes, 1976-1977),
Kevin Connor
(2 episodes, 1976),
Robert Lynn
(2 episodes, 1976), 1977
In 1999, Moonbase Alpha, nestled in the Lunar crater Plato, is a scientific research colony and watchdog over silos of atomic waste from Earth stored on the Moon's far side. On September 13, 1999, magnetic energy builds to cause an explosive chain-reaction of the waste, blasting the Moon out of Earth orbit and off the plane of the ecliptic, out of the Solar System. The inhabitants of Moonbase Alpha are unable to return to Earth and must survive...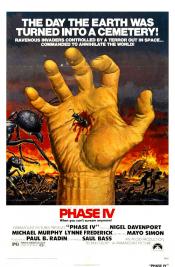 Phase IV
,
Saul Bass
, 1974
Desert ants suddenly form a collective intelligence and begin to wage war on the desert inhabitants. It is up to two scientists and a stray girl they rescue from the ants to destroy them. But the ants have other ideas. ...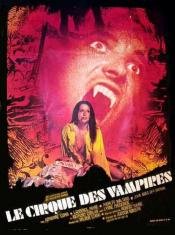 Vampire Circus
,
Robert Young
, 1972
A village in Nineteenth Century Europe is at first relieved when a circus breaks through the quarantine to take the local's minds off the plague. But their troubles are only beginning as children begin to disappear and the legacy of a long-ago massacre is brought to light. ...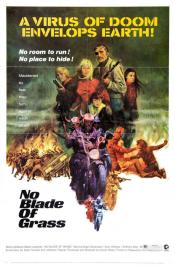 No Blade of Grass
,
Cornel Wilde
, 1970
A strange new virus has appeared, which only attacks strains of grasses such as wheat and rice, and the world is descending into famine and chaos. Architect John, along with his family and friends, is making his way from London to his brother's farm in northern England where there will hopefully be food and safety for all of them. Along the way, they encounter hostile soldiers, biker gangs, and all manner of people who are all too willing to...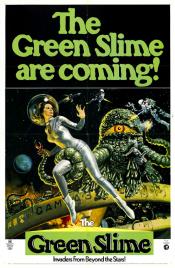 The Green Slime
,
Kinji Fukasaku
, 1968
A giant asteroid is heading toward Earth so some astronauts disembark from a nearby space station to blow it up. The mission is successful, and they return to the station unknowingly bringing back a gooey green substance that mutates into one-eyed tentacled monsters that feed off electricity. Soon the station is crawling with them, and people are being zapped left and right! ...