Filmography from : Marc John Jefferies
Actor :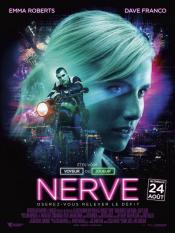 Nerve
,
Henry Joost
,
Ariel Schulman
, 2016
'Nerve' is about an online dare game, in which people give participants anonymous dares for money. The participants compete with each other to win the grand prize as the dares get tougher. Things get worse when the tasks get increasingly dangerous and lives are at stake....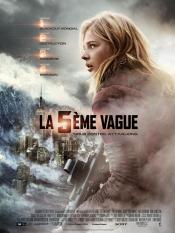 The 5th Wave
,
J Blakeson
, 2016
Four waves of increasingly deadly attacks have left most of Earth decimated. Against a backdrop of fear and distrust, Cassie is on the run, desperately trying to save her younger brother. As she prepares for the inevitable and lethal 5th wave, Cassie teams up with a young man who may become her final hope - if she can only trust him....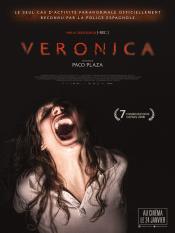 Dexter
,
John Dahl
(16 episodes, 2008-2013),
Steve Shill
(13 episodes, 2006-2013),
Keith Gordon
(10 episodes, 2006-2013),
Marcos Siega
(9 episodes, 2007-2009),
Ernest R Dickerson
(9 episodes, 2008-2013),
Romeo Tirone
(6 episodes, 2009-2013),
Michael Cuesta
(5 episodes, 2006),
Tony Goldwyn
(4 episodes, 2006-2007),
SJ Clarkson
(3 episodes, 2009-2011),
Stefan Schwartz
(3 episodes, 2011-2013),
Robert Lieberman
(2 episodes, 2006),
Nick Gomez
(2 episodes, 2007),
Tim Hunter
(2 episodes, 2008-2009),
Michael Lehmann
(2 episodes, 2011-2012),
Holly Dale
(2 episodes, 2012-2013),
Alik Sakharov
(2 episodes, 2012-2013),
Adam Davidson
(1 episode, 2006),
Jeremy Podeswa
(1 episode, 2007),
Brian Kirk
(1 episode, 2009),
Milan Cheylov
(1 episode, 2010),
Seith Mann
(1 episode, 2011),
Michael C Hall
(1 episode, 2013), 2013
During the day, Dexter Morgan is a jovial employee in the Miami Metropolitan Police Department's crime lab, but his meticulously crafted life masks his true nature. In reality Dexter is a disciplined and murderous psychopath (a self-admitted "monster"), and he slakes his blood lust at night by carefully killing the serial killers he tracks down during the day. Based on the novels (Darkly Dreaming Dexter, Dearly Devoted Dexter and Dexter in the...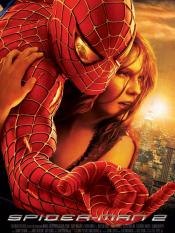 Spider-Man 2
,
Sam Raimi
, 2004
Peter Parker is an unhappy man: after two years of fighting crime as Spider-Man, his life has begun to fall apart. The girl he loves is engaged to someone else, his grades are slipping, he cannot keep any of his jobs, and on top of it, the newspaper Daily Bugle is attacking him viciously, claiming that Spider-Man is a criminal. He reaches the breaking point and gives up the crime fighter's life, once and for all. But after a failed fusion...
Monsters, Inc.
,
Pete Docter
,
David Silverman
(co-director),
Lee Unkrich
(co-director), 2001
Monsters generate their city's power by scaring children, but they are terribly afraid themselves of being contaminated by children, so when one enters Monstropolis, top scarer Sulley finds his world disrupted. ...