Filmography from : Marek Vasut
Actor :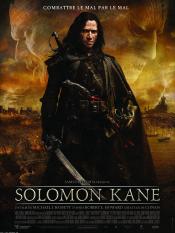 Solomon Kane 
,
MJ Bassett
(as Michael J Bassett), 2009
Kane is a 16th century soldier who learns that his brutal and cruel actions have damned him but is determined to redeem himself by living peaceably. But he finds himself dragged out of retirement for a fight against evil....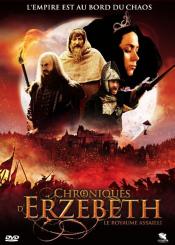 Bathory
,
Juraj Jakubisko
, 2008
Bathory is based on the legends surrounding the life and deeds of Countess Elizabeth Bathory known as the greatest murderess in the history of mankind. Contrary to popular belief, Elizabeth Bathory was a modern Renaissance woman who ultimately fell victim to mens aspirations for power and wealth....
Hannibal Rising
,
Peter Webber
, 2007
Mischa and Hannibal, baby brother and sister, are inseparable; it is their love for each other that ties their bond. Their companionship is forever binding, until, with their family, while hiding from the Nazi war machine a twisted set of circumstance sets the pace for a most vicious attack on the future of one Hannibal Lecter for the sworn vengeance for the brutal killing of his baby sister. Years later, we find Hannibal, the teenager, setting...
Van Helsing 
,
Stephen Sommers
, 2004
...
Children of Dune 
,
Greg Yaitanes
(3 episodes, 2003), 2003
...
The League of Extraordinary Gentlemen
,
Stephen Norrington
, 2003
In this adventure, the Fantom is trying to start a World War, and be at the head of it. The Fantom has highly superior weapons to the normal weapons of that day, and he also has extreme cunning, as we see by his tricking the countries into suspecting each other for war-mongering. A supposed loyalist to her Majesty's Empire is sent to fetch Allan Quatermain in an effort to track down the group who is trying to start the war. In a private and...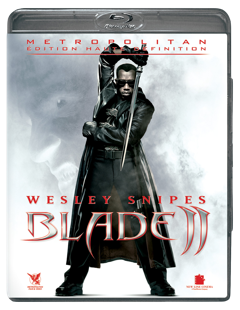 Blade II 
,
Guillermo del Toro
, 2002
...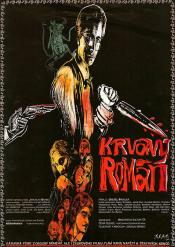 Krvavý román 
,
Jaroslav Brabec
, 1993
The film is based on the book of the same title (A Sanguinary Novel) by the very individual Czech painter, typographer, author and philosopher Josef Vachal, who squeezed adventure, love, horror and other parallel episodes into, what is called, decadent reading for maids. It takes you through the history of the cinema, from silent films, to the beginning of sound and up to the very present....