Filmography from : Marie Joelyn
Actor :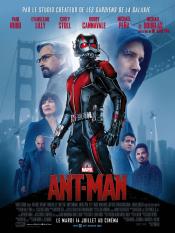 Ant-Man
,
Peyton Reed
, 2015
Armed with the astonishing ability to shrink in scale but increase in strength, con-man Scott Lang must embrace his inner-hero and help his mentor, Dr. Hank Pym, protect the secret behind his spectacular Ant-Man suit from a new generation of towering threats. Against seemingly insurmountable obstacles, Pym and Lang must plan and pull off a heist that will save the world....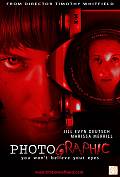 Photographic
,
Timothy Whitfield
, 2012
"PHOTOGRAPHIC" is a very dark, very serious tale of the sometimes seedy and very dangerous LA acting/modeling world, and what can happen when you push a person too far. The story follows an attractive and sophisticated young actress/model named Amanda, as she descends to levels she thought impossible in her quest to be famous. When violated and pushed to a shocking new low as her life crumbles around her, Amanda pushes back with deadly results!...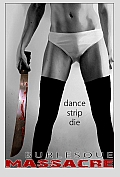 Burlesque Massacre
,
Timothy Whitfield
, 2011
...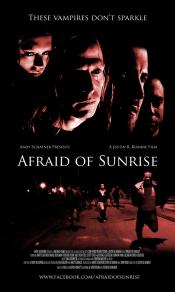 Afraid of Sunrise
,
Justin R Romine
, 2011
After years of fighting, vampires and humans come to a truce-with the vamps getting the short end of the stick. Relegated to second class citizens, they are forced to live in ghettos and microchipped to track their movements. Adding insult to injury, they must also get their blood from specially sanctioned government blood banks. Although the Hunters have officially disbanded, Jonathan Sloan and his small crew of ex-Hunters track down...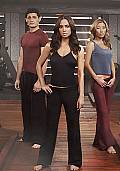 Dollhouse
,
David Solomon
(6 episodes, 2009-2010),
Joss Whedon
(3 episodes, 2009),
Tim Minear
(2 episodes, 2009-2010),
Félix Enríquez Alcalá
(2 episodes, 2009),
Dwight H Little
(2 episodes, 2009),
David Straiton
(2 episodes, 2009),
John Cassaday
(1 episode, 2009),
James A Contner
(1 episode, 2009),
Steven S DeKnight
(1 episode, 2009),
Jonathan Frakes
(1 episode, 2009),
Marita Grabiak
(1 episode, 2009),
Rod Hardy
(1 episode, 2009),
Elodie Keene
(1 episode, 2009),
Allan Kroeker
(1 episode, 2009),
Wendey Stanzler
(1 episode, 2009),
Terrence O'Hara
(1 episode, 2010), 2010
The show follows an organization that employs mind-wiped DNA-altered humans known as Dolls who are implanted with false memories and skills for various missions and tasks. When they are not 'at work' they are living in a real life Dollhouse which gives the show the name. One of those mind-wiped humans, a young woman named Echo, is slowly starting to become aware of herself and what's going on - all the while somebody on the outside is trying to...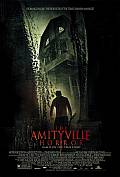 The Amityville Horror
,
Andrew Douglas
, 2005
...