Filmography from : Mario Tarquinio
Actor :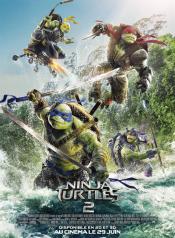 Teenage Mutant Ninja Turtles: Out of the Shadows
,
Dave Green
, 2016
After facing Shredder, who has joined forces with mad scientist Baxter Stockman and henchmen Bebop and Rocksteady to take over the world, the Turtles must confront an even greater nemesis: the notorious Krang....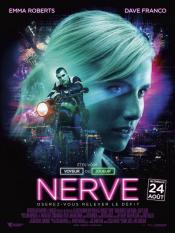 Nerve 
,
Henry Joost
,
Ariel Schulman
, 2016
'Nerve' is about an online dare game, in which people give participants anonymous dares for money. The participants compete with each other to win the grand prize as the dares get tougher. Things get worse when the tasks get increasingly dangerous and lives are at stake....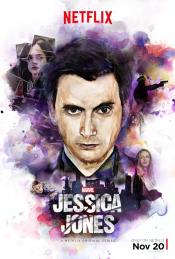 Jessica Jones 
,
Uta Briesewitz
(2 episodes, 2015-2018),
Simon Cellan Jones
(2 episodes, 2015),
SJ Clarkson
(2 episodes, 2015),
David Petrarca
(2 episodes, 2015),
Stephen Surjik
(2 episodes, 2015),
John Dahl
(1 episode, 2015),
Billy Gierhart
(1 episode, 2015),
Rosemary Rodriguez
(1 episode, 2015),
Michael Rymer
(1 episode, 2015),
Deborah Chow
(1 episode, 2018),
Neasa Hardiman
(1 episode, 2018),
Minkie Spiro
(1 episode, 2018), 2015
Ever since her short-lived stint as a superhero ended in tragedy, Jessica Jones has been rebuilding her personal life and career as a hot-tempered, sardonic private detective in Hell's Kitchen, New York City. Plagued by self-loathing and a wicked case of PTSD, Jessica battles demons from within and without, using her extraordinary abilities as an unlikely champion for those in need... especially if they're willing to cut her a check....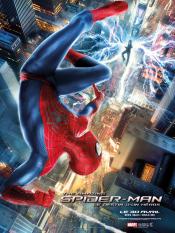 The Amazing Spider-Man 2
,
Marc Webb
, 2014
We've always known that Spider-Man's most important battle has been within himself: the struggle between the ordinary obligations of Peter Parker and the extraordinary responsibilities of Spider-Man. But in The Amazing Spider-Man 2, Peter Parker finds that a greater conflict lies ahead. It's great to be Spider-Man (Andrew Garfield). For Peter Parker, there's no feeling quite like swinging between skyscrapers, embracing being the hero, and...