Filmography from : Mark Bakunas
Actor :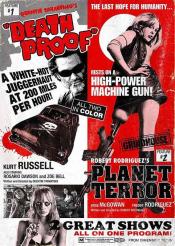 Grindhouse
,
Robert Rodriguez
(segment 'Planet Terror') (fake trailer segment 'Machete'),
Eli Roth
(fake trailer segment 'Thanksgiving'),
Quentin Tarantino
(segment 'Death Proof'),
Edgar Wright
(fake trailer segment 'Don't'),
Rob Zombie
(fake trailer segment 'Werewolf Women of the SS'), 2007
Two full length feature horror movies written by Quentin Tarantino & Robert Rodriguez put together as a two film feature. Including fake movie trailers in between both movies....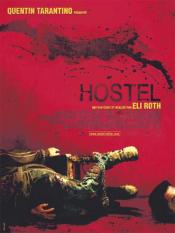 Hostel
,
Eli Roth
, 2005
3 backpackers are in Amsterdam where they get locked out of their youth hostel. They are invited into a man's house where he tells them of a hostel somewhere in eastern Europe where the women are all incredibly hot and have a taste for American men. When they get there, everything is too good to be true - the hostel is "to die for"...