Filmography from : Mark Edwards
Actor :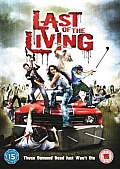 Last of the Living
,
Logan McMillan
, 2009
A highly contagious virus is spreading throughout the land. With one bite, it's only hours before victims will turn into zombies and hunt for human flesh. Morgan, Ash, and Johnny might just be the only humans left, but they don't seem to mind and find enjoyment lounging around in their underwear living in vacant homes. When they stumble upon a hot girl who just may have a cure, the three decide it's finally time to step up to the plate and save...

Satanic Panic
,
Marc Selz
, 2009
...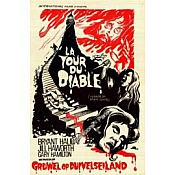 Tower of Evil
,
Jim O'Connolly
, 1972
Some experienced and accustomed archeologists are searching for an old and mystic Phoenician treasure. But they get surprised by a series of mysterical assassinations......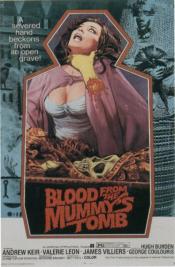 Blood from the Mummy's Tomb
,
Seth Holt
,
Michael Carreras
(uncredited), 1971
On the night before her anniversary, Margaret Fuchs (Valerie Leon) receives an ancient Egyptian ring with a red stone as a birthday gift from her father, Prof. Julian Fuchs (Andrew Keir). Margaret has frequent nightmares about an expedition in Egypt with five members, including her father, finding the tomb of Queen Tera, an evil sorcerer with a severed hand. The members collect the sarcophagus with a totally preserved mummy, the severed hand...
The Last Valley
,
James Clavell
, 1971
People in a small German village in the last valley to remain untouched by the devastating Thirty Years' War try to exist in peace with a group of soldiers occupying the valley....