Filmography from : Martin Freeman
Actor :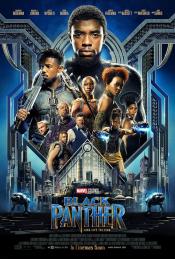 Black Panther
,
Ryan Coogler
, 2018
After the events of Captain America: Civil War, King T'Challa returns home to the reclusive, technologically advanced African nation of Wakanda to serve as his country's new leader. However, T'Challa soon finds that he is challenged for the throne from factions within his own country. When two foes conspire to destroy Wakanda, the hero known as Black Panther must team up with C.I.A. agent Everett K. Ross and members of the Dora Milaje, Wakanadan...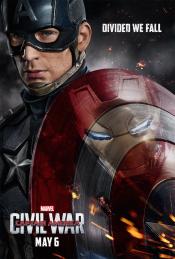 Captain America: Civil War
,
Anthony Russo
,
Joe Russo
, 2016
Marvel's Captain America: Civil War finds Steve Rogers leading the newly formed team of Avengers in their continued efforts to safeguard humanity. But after another incident involving the Avengers results in collateral damage, political pressure mounts to install a system of accountability, headed by a governing body to oversee and direct the team. The new status quo fractures the Avengers, resulting in two camps—one led by Steve Rogers and...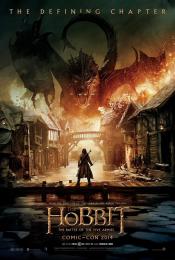 Le Hobbit: La Bataille des Cinq Armées
,
Peter Jackson
, 2014
Mere seconds after the events of "Desolation", Bilbo and Company continue to claim a mountain of treasure that was guarded long ago: But with Gandalf the Grey also facing some formidable foes of his own, the Hobbit is outmatched when the brutal army of orcs led by Azog the Defiler returns. But with other armies such as the elves and the men of Lake-Town, which are unsure to be trusted, are put to the ultimate test when Smaug's wrath, Azog's...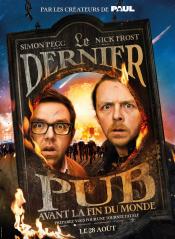 Le dernier pub avant la fin du monde
,
Edgar Wright
, 2013
The film starts 20 years after five childhood friends attempted an epic pub crawl. The friends reunite when one of them becomes hell-bent on trying the drinking marathon again. They are convinced to stage an encore by mate Gary King, a 40-year-old man trapped at the cigarette end of his teens, who drags his reluctant pals to their hometown and once again attempts to reach the fabled pub, The World's End. As they attempt to reconcile the past...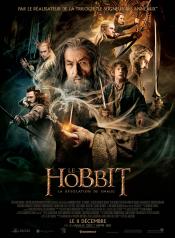 Le Hobbit: La Désolation de Smaug
,
Peter Jackson
, 2013
The Dwarves, Bilbo and Gandalf have successfully escaped the Misty Mountains, and Bilbo has gained the One Ring. They all continue their journey to get their gold back from the Dragon, Smaug....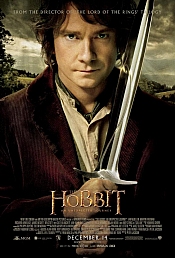 The Hobbit: An Unexpected Journey
,
Peter Jackson
, 2012
Bilbo Baggin is swept into an epic quest to reclaim the lost Dwarf Kingdom of Erebor, which was long ago conquered by the dragon Smaug. Approached out of the blue by the wizard Gandalf the Grey, Bilbo finds himself joining a company of thirteen dwarves led by the legendary warrior Thorin Oakenshield. Their journey will take them into the Wild; through treacherous lands swarming with Goblins and Orcs, deadly Wargs and Giant Spiders, Shapeshifters...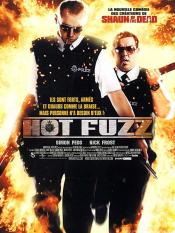 Hot Fuzz
,
Edgar Wright
, 2007
...
H2G2 : Le Guide du voyageur galactique
,
Garth Jennings
, 2005
Everyone has bad mornings. You wake up late, you stub your toe, you burn the toast...but for a man named Arthur Dent, this goes far beyond a bad day. When he learns that a friend of his is actually an alien with advanced knowledge of Earth's impending destruction, he is transported off the Earth seconds before it is exploded to make way for a new hyperspace motorway. And as if that's not enough, throw in being wanted by the police, Earth II, an...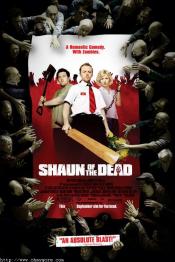 Shaun of the Dead
,
Edgar Wright
, 2004
...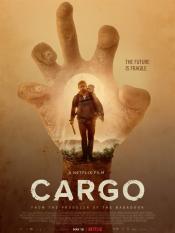 Cargo
,
Ben Howling
,
Yolanda Ramke
, 0
A father who, stranded in rural Australia in the aftermath of a violent pandemic and, infected himself, desperately seeks a new home for his infant child and a means to protect her from his own changing nature." An updated synopsis also adds that "Salvation may lie with an isolated Aboriginal tribe, but to gain access he must first earn the allegiance of a young Indigenous girl on a tragic quest of her own....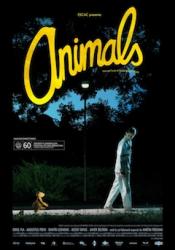 Animals
,
Marçal Forés
, 0
Pol is a teenager with a seemingly calm life: he lives with his brother and is still in high school. However, Pol has a secret: Deerhoof, a cuddly teddy bear who thinks, moves around and with whom he shares his best moments. Life goes on as normal until the arrival of Ikari, an enigmatic student who seems to be hiding something. Pol is fascinated by his new classmate and attracted to the dark side he harbors. An inexplicable death and a series...