Filmography from : Martin Klebba
Actor :
Bones
,
Ian Toynton
(28 episodes, 2007-2017),
Dwight H Little
(23 episodes, 2006-2017),
Jeannot Szwarc
(15 episodes, 2007-2016),
Chad Lowe
(13 episodes, 2007-2015),
David Boreanaz
(11 episodes, 2009-2017),
Milan Cheylov
(10 episodes, 2009-2015),
Allan Kroeker
(9 episodes, 2005-2010),
Tim Southam
(9 episodes, 2009-2014),
Kate Woods
(8 episodes, 2006-2013),
Steven DePaul
(8 episodes, 2006-2009),
Jeff Woolnough
(7 episodes, 2007-2010),
Michael Lange
(7 episodes, 2014-2017),
Randy Zisk
(7 episodes, 2015-2017),
Alex Chapple
(6 episodes, 2009-2015),
Jesús Salvador Treviño
(5 episodes, 2005-2007),
Tony Wharmby
(5 episodes, 2006-2007),
Allison Liddi-Brown
(5 episodes, 2008-2014),
François Velle
(5 episodes, 2010-2013),
Sanford Bookstaver
(4 episodes, 2005-2006),
Craig Ross Jr
(4 episodes, 2006-2008),
Kevin Hooks
(4 episodes, 2009-2013),
Greg Yaitanes
(3 episodes, 2005-2006),
Gordon Lonsdale
(3 episodes, 2008-2010),
Emile B Levisetti
(3 episodes, 2010-2012),
Rob Hardy
(3 episodes, 2011-2014),
Anne Renton
(3 episodes, 2014-2015),
David Grossman
(3 episodes, 2016-2017),
Tawnia McKiernan
(2 episodes, 2005-2013),
James Whitmore Jr
(2 episodes, 2006),
Scott Lautanen
(2 episodes, 2007-2008),
Jessica Landaw
(2 episodes, 2008),
Brad Turner
(2 episodes, 2009),
Jeffrey Walker
(2 episodes, 2013-2014),
Arlene Sanford
(2 episodes, 2015-2016),
David Hugh Jones
(1 episode, 2005),
Patrick R Norris
(1 episode, 2005),
Donna Deitch
(1 episode, 2006),
David Duchovny
(1 episode, 2006),
Karen Gaviola
(1 episode, 2006),
Joe Napolitano
(1 episode, 2006),
Jonathan Pontell
(1 episode, 2006),
Bryan Spicer
(1 episode, 2006),
Thomas J Wright
(1 episode, 2006),
Caleb Deschanel
(1 episode, 2007),
Marita Grabiak
(1 episode, 2007),
Mark Helfrich
(1 episode, 2010),
Daniel Sackheim
(1 episode, 2011),
Reginald Hudlin
(1 episode, 2013),
Steve Robin
(1 episode, 2015),
Silver Tree
(1 episode, 2016),
Robert Reed Altman
(1 episode, 2017),
Anton Cropper
(1 episode, 2017),
Emily Deschanel
(1 episode, 2017),
Denise Di Novi
(1 episode, 2017), 2017
A forensic anthropologist and a cocky FBI agent build a team to investigate death causes. And quite often, there isn't more to examine than rotten flesh or mere bones....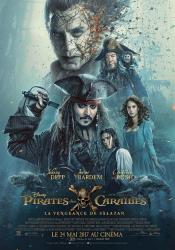 Pirates of the Caribbean: Dead Men Tell No Tales
,
Joachim Rønning
,
Espen Sandberg
, 2017
Captain Jack Sparrow finds the winds of ill-fortune blowing even more strongly when deadly ghost pirates led by his old nemesis, the terrifying Captain Salazar, escape from the Devil's Triangle, determined to kill every pirate at sea...including him. Captain Jack's only hope of survival lies in seeking out the legendary Trident of Poseidon, a powerful artifact that bestows upon its possessor total control over the seas. ...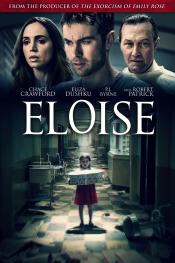 Eloise
,
Robert Legato
, 2016
Four friends break into an abandoned insane asylum in search of a death certificate which will grant one of them a large inheritance. However, finding it soon becomes the least of their worries in a place haunted by dark memories....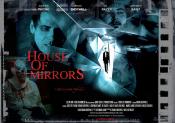 House of Mirrors
,
Brian Neil Hoff
, 2014
"Max Emerson, played by Brian Shotwell, is a successful music executive whose seemingly perfect life is turned upside down after waking up in his mansion. Amnesiac and unable to remember how he got there, he receives a phone call from a stranger claiming to have evidence that he committed a murder the night before. With just 48 hours to solve the crime, the sadistic madman strings him along, taunting him with clues as his therapist, Ramona...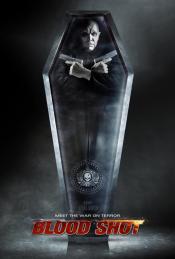 Blood Shot
,
Dietrich Johnston
, 2013
Assigned by a covert government agency, a mysterious vampire and a rogue cop reluctantly join forces against a brutal maniac and his legion of killers. Christopher Lambert (Highlander), Lance Henriksen (Aliens, The Terminator) and Oscar nominee Brad Dourif (The Lord of the Rings) star alongside Michael Bailey Smith (The Hills Have Eyes) and Brennan Elliott ("The 4400") in this killer, action-packed blend of Blade and Die Hard....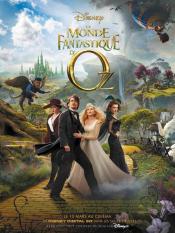 Oz the Great and Powerful
,
Sam Raimi
, 2013
Oscar Diggs (James Franco), a small-time circus magician with dubious ethics, is hurled away from dusty Kansas to the vibrant Land of Oz. At first he thinks he's hit the jackpot-fame and fortune are his for the taking. That all changes, however, when he meets three witches, Theodora (Mila Kunis), Evanora (Rachel Weisz), and Glinda (Michelle Williams), who are not convinced he is the great wizard everyone's been expecting. Reluctantly drawn into...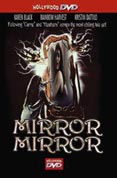 Mirror Mirror
,
Tarsem Singh
(as Tarsem Singh Dhandwar), 2012
After a beloved King vanishes, his ruthless wife seizes control of the kingdom and keeps her beautiful 18-year-old stepdaughter, Snow White, hidden away in the palace. But when the princess attracts the attention of a charming and wealthy visiting prince, the jealous Queen banishes the girl to a nearby forest. Taken in by a band of rebellious but kindhearted dwarfs, Snow White blossoms into a brave young woman determined to save her country from...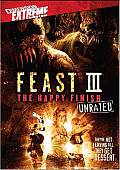 Feast III: The Happy Finish
,
John Gulager
, 2009
The survivors are saved by the mysterious prophet, Shot Bus Gus, who seemingly has the ability to control the beasts. He leads them into the sewers as they travel to the big city. Along the way they get help from karate expert Jean-Claude Seagal and learn that the beasts originate from a place called "The Hive." Armed with this knowledge, they decide to fight back and destroy the beasts once and for all....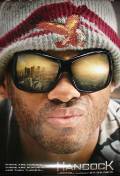 Hancock
,
Peter Berg
, 2008
...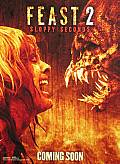 Feast II: Sloppy Seconds
,
John Gulager
, 2008
Featuring a motley group of characters - including an all-girl biker gang and a tag team of ass-kicking midgets - Feast 2: Sloppy Seconds serves up twice the blood, twice the body parts and twice the fun!...
Pirates of the Caribbean: At World's End
,
Gore Verbinski
, 2007
...
Pirates of the Caribbean: Dead Man's Chest
,
Gore Verbinski
, 2006
...
Van Helsing
,
Stephen Sommers
, 2004
...
Pirates of the Caribbean: The Curse of the Black Pearl
,
Gore Verbinski
, 2003
...
Men in Black II
,
Barry Sonnenfeld
, 2002
For Agent J, it is another day at the office, monitoring, licensing and policing all alien activity on Earth. One day, J receives a report of an unauthorized landing of an alien spacecraft near New York. It is an old enemy of MIB, a Kylothian named Surleena. Who is searching for a powerful artifact called The Light of Zartha. J investigates and quickly realizes he is going to need help. Unfortunately, the other MIB agents do not work up to par...
Planet of the Apes
,
Tim Burton
, 2001
...