Filmography from : Masanobu Katsumura
Actor :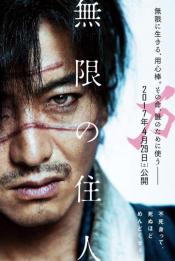 Blade of the Immortal
,
Takashi Miike
, 2017
Manji, a highly skilled samurai, becomes cursed with immortality after a legendary battle. Haunted by the brutal murder of his sister, Manji knows that only fighting evil will regain his soul. He promises to help a young girl named Rin avenge her parents, who were killed by a group of master swordsmen led by ruthless warrior Anotsu. The mission will change Manji in ways he could never imagine - the 100th film by master director Takashi Miike....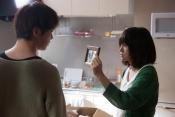 Kuroyuri danchi
,
Hideo Nakata
, 2013
Nursing student Asuka (Atsuko Maeda) has just moved into an apartment complex with her parents and younger brother. On the first night in her new room, she is awoken by a strange scratching sound coming from the apartment of her neighbor, a reclusive old man who has refused all attempts at communication. Concerned over his well being, Asuka enters his home only to find him dead from malnutrition. Worse, it looks as if he had been trying to...
Ju-on: Kuroi shôjo
,
Mari Asato
, 2009
A Nurse named Yuko (Kago) has a strange experience while taking care of a girl named Fukie. Test results show a cyst inside Fukie's body, but that cyst is actually the leftover grudge from a baby who was unable to be born. The cyst's grudge spreads to Fukie and everyone around her. Soon Fukie's father goes mad and commits murder. Fukie's sister Mariko has special spiritual power, and together with their mother they have some success...