Filmography from : Massimo Vanni
Actor :
M.D.C. - Maschera di cera
,
Sergio Stivaletti
, 1997
...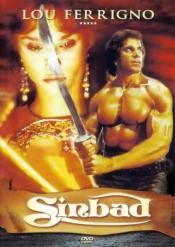 Sinbad of the Seven Seas
,
Enzo G Castellari
,
Luigi Cozzi
(uncredited), 1989
Sinbad and his shipmates aid a young prince, who must battle an evil wizard to gain the hand of a beautiful princess....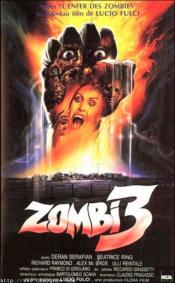 Zombi 3
,
Lucio Fulci
,
Claudio Fragasso
(uncredited),
Bruno Mattei
(uncredited), 1988
When a terrorist's body, infected with a stolen chemical, is recovered by the US military, the corpse is cremated, unintentionally releasing the virus/bacteria into the atmosphere over a small island. Soon the infected populace mutate into flesh-hungry zombies, and a trio of soldiers on leave must team up with a group of tourists and board themselves up in an abandoned hotel as they try to fend off the agile and aggressive living dead....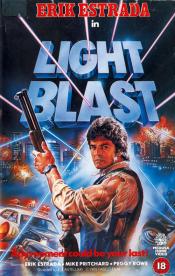 Colpi di luce
,
Enzo G Castellari
, 1985
A crazed physician invents a death ray and threatens to destroy San Francisco unless he is paid $10 million....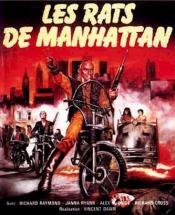 Rats - Notte di terrore
,
Bruno Mattei
(as Vincent Dawn),
Claudio Fragasso
(uncredited), 1984
In the year 2230, 215 years after a nuclear war destroyed the surface of the world, a group of 11 nomatic motorcyclist scavangers arrive in a deserted town searching for food and water, when they are set upon by thousands of flesh-eating, mutant rats. Armed with various assault weapons, flame-throwers, and other sharp objects, the group must co-operate with each other to fight the increasing number of murderous rodents in order to survive the...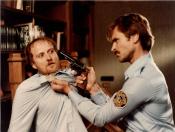 Blastfighter
,
Lamberto Bava
(as John Old Jr), 1984
The hero of the film is a murderer. He is an ex cop who served eight years in prison for the murder of his wife's murderer. Upon release from prison, he decided to return to his hometown to escape from his past. En route to his ancestral home in Georgia, one of his friends gives him a gun that fires grenades, smoke bombs, steel balls, rockets, and several other types of projectiles. One day, while just looking through the scope of his gun for no...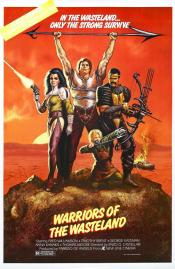 I nuovi barbari
,
Enzo G Castellari
, 1983
...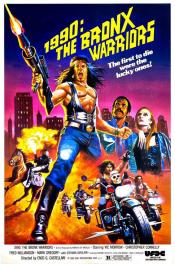 1990: I guerrieri del Bronx
,
Enzo G Castellari
, 1982
In a post-apocalyptic New York City, a policeman infiltrates the Bronx, which has become a battleground for several murderous street gangs....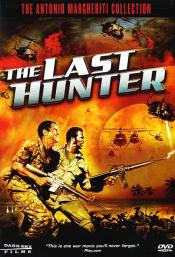 L'ultimo cacciatore
,
Antonio Margheriti
(as Anthony M Dawson), 1980
During the Vietnam war, an American soldier gets trapped beind enemy lines. A squad of his buddies sets out to rescue him....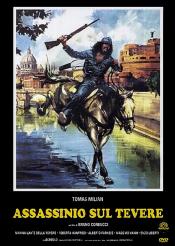 Assassinio sul Tevere
,
Bruno Corbucci
, 1979
In Rome, a black-out occurs during the meeting of a gang of criminals. When the light is back one of them is found killed with a stab on his back and all the clues point to a penniless man who had an argument with the victim a short time before the murder. For Nico Giraldi this hasty solution is not satisfying and he decides to carry on the investigation in search of the true murderer....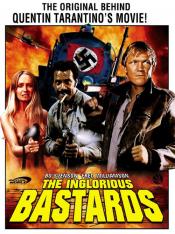 Quel maledetto treno blindato
,
Enzo G Castellari
, 1978
Set in Europe during WWII, a group of American soldiers are in the process of being shipped off to military prison for a variety of infractions, ranging from desertion to murder. While they're being transported, a German artillery attack hits the convoy, killing the MPs and enabling four of the prisoners to escape. The group decides their best bet is to head to neutral Switzerland where they can avoid the fighting and prison. As they make their...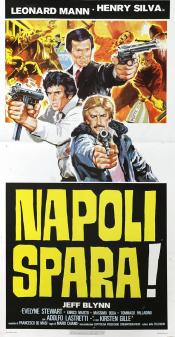 Napoli spara!
,
Mario Caiano
, 1977
...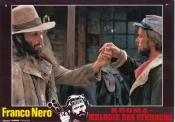 Keoma
,
Enzo G Castellari
, 1976
...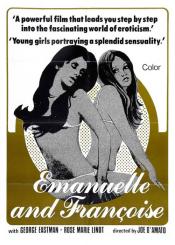 Emanuelle e Françoise (Le sorelline)
,
Joe D'Amato
, 1975
This is one of the more bizarre entries in the Emanuelle series, playing more like a sex-themed giallo. Emanuelle (Lindt) is out to avenge her sister (Gori), who committed suicide after escaping from her sadistic lover Carlo (Eastman). So she chains him up in her basement, drugs him, and forces him to watch her having sex. Carlo starts hallucinating all kinds of bloody horrors and cannibalistic doings, so he decides he has to break free and kill...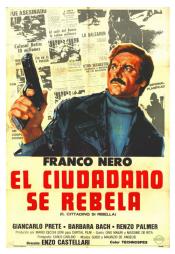 Il cittadino si ribella
,
Enzo G Castellari
, 1974
Carlo Antonelli, an engineer from Genoa, gets mugged and decides to take justice into his own hands. At first the muggers seem to get the upper hand, but then he's helped by Tommy, a young robber who takes his side....