Filmography from : Sergio Stivaletti
Director :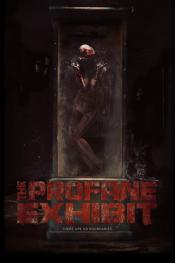 The Profane Exhibit
,
Jeremy Kasten
,
Uwe Boll
(segment 'Basement'),
Ruggero Deodato
(segment 'Bridge'),
Anthony DiBlasi
(segment 'Mother May I'),
Marian Dora
(segment 'Mors in Tabula'),
Andrey Iskanov
(segment 'Tochka'),
José Mojica Marins
(segment 'Viral'),
Ryan Nicholson
(segment 'Goodwife'),
Yoshihiro Nishimura
(segment 'The Hell Chef'),
Michael Todd Schneider
(segment 'Manna'),
Sergio Stivaletti
(segment 'Tophet Quorom'),
Nacho Vigalondo
(segment 'Sins of the Father'), 2013
Deep within the underbelly of Paris, there is a club which is the home of a secret, wicked society. At first it resembles an ordinary fetish or Goth nightclub, but within the cavernous building are many hidden rooms, one of which is known as "The Room of Souls," a private gathering place of the world's richest and most evil people. Their host is the elegant yet frightening Madame Sabatier. For their amusement each member takes a turn and spins a...
M.D.C. - Maschera di cera
,
Sergio Stivaletti
, 1997
...
Writer :
M.D.C. - Maschera di cera
,
Sergio Stivaletti
, 1997
...
Actor :
M.D.C. - Maschera di cera
,
Sergio Stivaletti
, 1997
...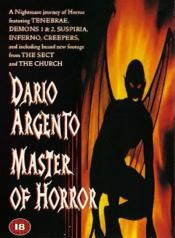 Dario Argento: Master of Horror
,
Luigi Cozzi
, 1991
A documentary about the films of Italian horror director Dario Argento. Included are clips from many of his films and interviews with friends, actors and colleagues....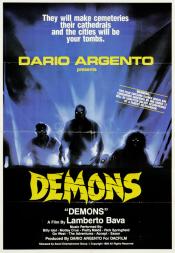 Démons
,
Lamberto Bava
, 1985
A mysterious man in a metallic mask (actually the assistant director) is handing out free tickets to the premiere of a film entitled _Demons_ at a new cinema renovated from an old gothic structure. Cheryl and her best friend decide to skip music class to see the movie. A bald, black pimp and several of his whores are bothering people in the lobby. One tries on a demon mask, and it cuts her face. The cut will not go away, and eventually starts to...