Filmography from : Matt Adler
Actor :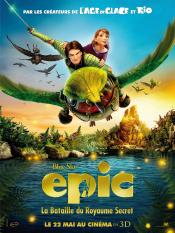 Epic: La bataille du royaume secret
,
Chris Wedge
, 2013
A teenager finds herself transported to a deep forest setting where a battle between the forces of good and the forces of evil is taking place. She bands together with a rag-tag group characters in order to save their world -- and ours....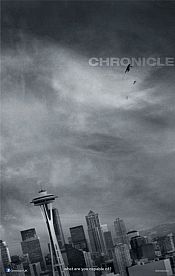 Chronicle
,
Josh Trank
, 2012
Three high school students make an incredible discovery, leading to their developing uncanny powers beyond their understanding. As they learn to control their abilities and use them to their advantage, their lives start to spin out of control, and their darker sides begin to take over....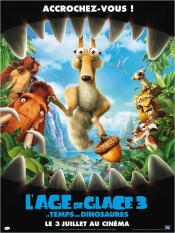 L'Âge de glace 3 : Le Temps des dinosaures
,
Carlos Saldanha
,
Mike Thurmeier
(co-director) (co-directed by), 2009
...
Le jour d'après
,
Roland Emmerich
, 2004
...
The Crow
,
Alex Proyas
, 1994
...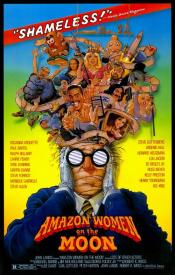 Cheeseburger Film Sandwich
,
Joe Dante
(segments 'The French Ventiloquist's Dummy' [TV cut & DVD only], 'Hairlooming', 'Bullshit or Not', 'Critic's Corner', 'Roast Your Loved One', 'Reckless Youth'),
Carl Gottlieb
(segments 'Peter Pan Theater' [TV cut & DVD only], 'Pethouse Video', 'Son of the Invisible Man', 'Art Sale'),
Peter Horton
(segment 'The Unknown Soldier' [TV cut & DVD only]'Two ID's'),
John Landis
(segments 'Mondo Condo', 'Hospital', 'Blacks Without Soul', 'Don 'No Soul' Simmons', 'Video Date'),
Robert K Weiss
(segments 'Murray in Videoland', 'Amazon Women on the Moon', 'Silly Paté', 'Video Pirates', 'First Lady of the Evening', 'Titan Man'), 1987
A series of short sketches, most of which parody late-night television and the low-budget movies one often finds there. Other skits include a man being attacked by his apartment, a funeral hosted by classic comedians, and a teen-age boy's big night turning into a nightmare....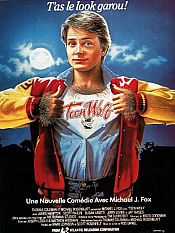 Teen Wolf
,
Rod Daniel
, 1985
A highschooler discovers that he is a werewolf. ...