Filmography from : Matt Craven
Actor :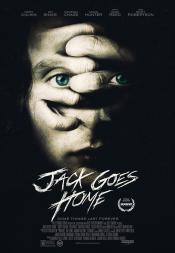 Jack Goes Home
,
Thomas Dekker
, 2016
After his father is killed in a car crash, Jack travels home to Colorado to help nurse his mother (who was injured in the crash) back to health. There, he uncovers long buried secrets and lies within his family history, his parents, his friends and his very identity. ...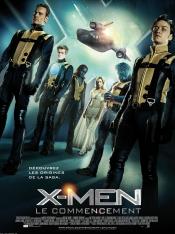 X: First Class
,
Matthew Vaughn
, 2011
...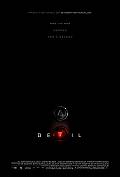 Devil
,
John Erick Dowdle
, 2010
...
Disturbia
,
DJ Caruso
, 2007
...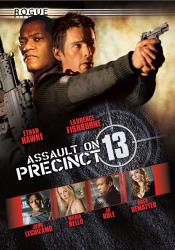 Assault on Precinct 13
,
Jean-François Richet
, 2005
...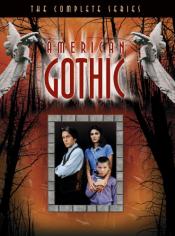 American Gothic
,
Lou Antonio
(4 episodes, 1995-1998),
Michael Nankin
(2 episodes, 1995-1996),
Doug Lefler
(2 episodes, 1996-1998),
Oz Scott
(2 episodes, 1996-1998),
James Frawley
(2 episodes, 1996),
Michael Lange
(2 episodes, 1996),
Mike Binder
(1 episode, 1995),
Jim Charleston
(1 episode, 1995),
James A Contner
(1 episode, 1995),
Michael Katleman
(1 episode, 1995),
Peter O'Fallon
(1 episode, 1995),
Mel Damski
(1 episode, 1996),
Bruce Seth Green
(1 episode, 1996),
Elodie Keene
(1 episode, 1996),
Nick Marck
(unknown episodes), 1996
American Gothic is a horror/drama/thriller series set in the heart of South Carolina in a small town called Trinity. In this town not everyone is as they seem and everyone seems to follow their leader, Sheriff Lucas Buck. Lucas's son, Caleb Temple, was brought up by another family and was lead to believe that a man called Gage was his father. The local doctor, Matt Crower, gets curious when suddenly the Sheriff wants everything to do with Caleb....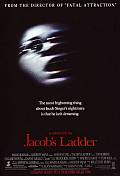 Jacob's Ladder
,
Adrian Lyne
, 1990
On 06 Oct 1971, in Vietnam, the American soldier Jacob Singer is wounded by a bayonet during an attack to his platoon. He wakes up in a New York subway while going home late at night after working overtime in the post office. He is divorced from Sarah, lives with his colleague and lover Jezebel in a small Brooklyn apartment and misses his young son Gabe, who died in an accident for which Jacob feels responsible. During the next days, Jacob is...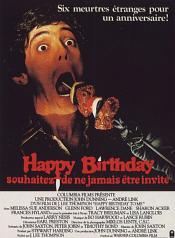 Happy Birthday to Me
,
J Lee Thompson
, 1981
Virginia is proud that she belongs to a clique. The best students at a private school. But before her 18th birthday, a grueling set of murders take place and her friends are the ones who are falling prey. Could it be her? She suffers from blackouts due to a freak accident one year earlier. We soon learn the truth behind her accident and what is going on... ...