Filmography from : Matt Perfetuo
Actor :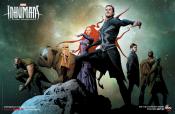 Inhumans
,
Chris Fisher
(2 episodes, 2017),
Roel Reiné
(2 episodes, 2017),
Billy Gierhart
(1 episode, 2017),
Neasa Hardiman
(1 episode, 2017),
David Straiton
(1 episode, 2017),
Kevin Tancharoen
(1 episode, 2017), 2017
An isolated community of superhumans fight to protect themselves....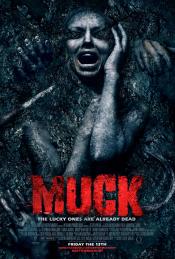 Muck
,
Steve Wolsh
, 2015
After narrowly escaping an ancient burial ground, long forgotten and buried underneath the marshes of Cape Cod, a group of friends emerge from the thick, marshy darkness, tattered and bloody, lucky to be alive. They have already lost two of their friends in the marsh, presumably dead. They stumble upon an empty Cape Cod vacation house alongside the foggy marsh and break in to take shelter. Whatever was in the marsh is still after them and soon...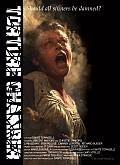 Torture Chamber
,
Dante Tomaselli
, 2013
A shocking family portrait. A boy oozing blood and saliva, bound by ropes and handcuffs, imprisoned in an animal cage. A deeply religious mother who believes her son is controlled by the devil. A Catholic priest devoted to saving his family, who tries to cure his deranged younger brother – but 13-year-old Jimmy Morgan is possessed by an evil too powerful to be exorcised by any religion. After escaping from a mental institution, Jimmy is back...
Muck: Chapter 1
,
Steve Wolsh
, 0
...