Filmography from : Matt Smith
Actor :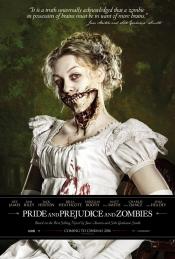 Pride and Prejudice and Zombies
,
Burr Steers
, 2016
The five highly trained Bennett sisters in Georgian England must try to protect themselves from the growing zombie threat, find suitable husbands for themselves, battle marriage proposals and unlikely suitors, and save the country before it's too late. ...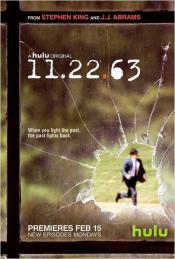 11.22.63
,
James Strong
(2 episodes, 2016),
Frederick EO Toye
(2 episodes, 2016),
John David Coles
(1 episode, 2016),
James Franco
(1 episode, 2016),
James Kent
(1 episode, 2016),
Kevin Macdonald
(1 episode, 2016), 2016
A teacher discovers a time portal that leads to October 21st, 1960 and goes on a quest to try and prevent the assassination of John F. Kennedy, which is complicated by the presence of Lee Harvey Oswald and the fact that he's falling in love with the past itself. ...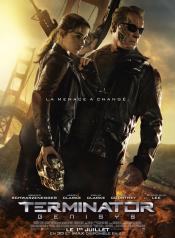 Terminator Genisys 
,
Alan Taylor
, 2015
The year is 2029. John Connor, leader of the resistance continues the war against the machines. At the Los Angeles offensive, John's fears of the unknown future begin to emerge when TECOM spies reveal a new plot by SkyNet that will attack him from both fronts; past and future, and will ultimately change warfare forever....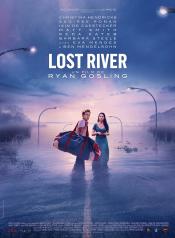 Lost River 
,
Ryan Gosling
, 2014
"Lost River" is a dark fairy tale about love, family and the fight for survival in the face of danger. In the virtually abandoned city of Lost River, Billy (Christina Hendricks), a single mother of two, is led into a macabre underworld in her quest to save her childhood home and hold her family together. Her teenage son Bones (Iain De Casestecker) discovers a mystery about the origins of Lost River that triggers his curiosity and sets into...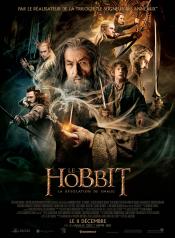 The Hobbit: The Desolation of Smaug
,
Peter Jackson
, 2013
The Dwarves, Bilbo and Gandalf have successfully escaped the Misty Mountains, and Bilbo has gained the One Ring. They all continue their journey to get their gold back from the Dragon, Smaug....
Womb 
,
Benedek Fliegauf
, 2010
A woman's consuming love forces her to bear the clone of her dead beloved. From his infancy to manhood, she faces the unavoidable complexities of her controversial decision....
Warehouse 13 
,
Chris Fisher
(10 episodes, 2010-2013),
Constantine Makris
(9 episodes, 2009-2012),
Tawnia McKiernan
(7 episodes, 2009-2011),
Jack Kenny
(7 episodes, 2010-2014),
Stephen Surjik
(6 episodes, 2009-2011),
Jace Alexander
(2 episodes, 2009),
Vincent Misiano
(2 episodes, 2009),
Michael W Watkins
(2 episodes, 2009),
Millicent Shelton
(2 episodes, 2011-2013),
Michael McMurray
(2 episodes, 2012-2014),
Howard Deutch
(2 episodes, 2012-2013),
Ken Girotti
(1 episode, 2009),
Eric Laneuville
(1 episode, 2009),
Matt Earl Beesley
(1 episode, 2010),
Stephen Cragg
(1 episode, 2010),
Anton Cropper
(1 episode, 2010),
Jeremiah S Chechik
(1 episode, 2011),
Jay Chandrasekhar
(1 episode, 2012),
Andrew Seklir
(1 episode, 2012),
Matthew Hastings
(1 episode, 2013),
Jennifer Lynch
(1 episode, 2013),
Larry Teng
(1 episode, 2013),
Matt Birman
(1 episode, 2014),
Robert Duncan McNeill
(1 episode, 2014), 2009
After saving the life of the President in Washington D.C., a pair of U.S Secret Service agents are whisked away to a covert location in South Dakota that houses supernatural objects that the Regents, an Authority above and outside any government, have collected over the centuries. Their new assignment: retrieve any lost objects and investigate reports of new ones....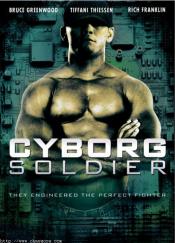 Cyborg Soldier 
,
John Stead
, 2008
WEAPON centers on a lonely U.S. border patrol agent, played by (Tiffani Thiessen), who captures a genetically engineered super-soldier, played by (Rich Franklin). It begins as the soldiers creator, played by (Bruce Greenwood), attempts to hunt them down. Based on a screenplay by John Flock and Christopher Warre Smets, the film is produced by Joshua Gray and directed by John Stead. Jacqueline Kelly, Barbara Sacks, Kate Harrison and Lewin Webb...
Spider-Man 
,
Sam Raimi
, 2002
...