ALL THROUGH THE HOUSE
MEDIA
Terrorizing, blood-soaked Christmas slasher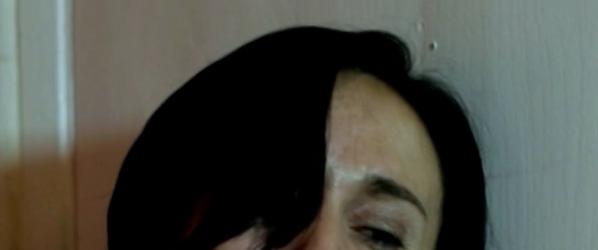 The Readmond Company has teamed up with Director/Writer Todd Nunes to bring you a terrorizing, blood-soaked Christmas slasher. "ALL THROUGH THE HOUSE" stars scream queens Ashley Mary Nunes (SYFY'S "ROBOT COMBAT LEAGUE"), Jessica Cameron ("TRUTH OR DARE"), and Jennifer Wenger (JIMMY KIMMEL LIVE). The film's gory special effects were created by Tommy Pietch of SYFY'S "FACE OFF" and "STAR TREK: RENEGADES".

"ALL THROUGH THE HOUSE" is an 80s-style slasher film featuring a deranged Santa Slayer who rips through the town of Napa for some yuletide-terror.

Fifteen years ago, a peaceful Christmas neighborhood was engulfed by fear when five-year-old Jamie Garrett was mysteriously taken from her bedroom never to be seen again. Now on Christmas break, Rachel Kimmel comes home from college to find her neighborhood struck again by a reign of terror. A violent killer is hiding behind a grisly Santa mask, leaving a bloody trail of slaughtered women and castrated men to the steps of the Garrett house. Rachel finds herself in a horrifying nightmare as she discovers the twisted secret behind the mask.


This slasher has been brewing in my mind since I was a kid,
says Director/Writer Todd Nunes.
It's not a rehash of popular Christmas horror movie subplots, like punishing the naughty, Santa obsessed psychos, or death by antlers. This is a dark, scary, violent story that delivers on a big bloody body count, beautiful girls, and lots of terrifying action. It's everything I love to see in a horror movie - every murder is shown on screen and the anti-hero is a killer with a diabolical, sadistic mystery.
Although I loved my character because she is strong and complex, I'm really drawn to the twisted and crazy characters she meets in this movie,
says actress Ashley Mary Nunes (as Rachel Kimmell).
The Killer in ALL THROUGH THE HOUSE is disturbing, gross and really unique - I'm fascinated by the depraved impulses. I know that everyone is going to love all the gore and violence, but there is also a twisted mystery that ties it all together like a big Christmas bow.


"ALL THROUGH THE HOUSE" was shot in 21 days in the summer of 2014 in Los Angeles, San Francisco, and Lake Arrowhead, CA. The 95 minute film is currently in post-production. Director/Writer Todd Nunes graduated with honors from The Los Angeles Film School and studied screenwriting at UCLA's Writers' Program. This is the first film by Santa Monica-based The Readmond Company.

US • 2015 • 16:9 • Stereo • 95 mins • Unrated

Synopsis : ALL THROUGH THE HOUSE is an 80s-style slasher film featuring a deranged Santa Slayer who rips through the town of Napa, California for some yuletide-terror. Fifteen years ago, a peaceful Christmas neighborhood was engulfed by fear when five-year-old Jamie Garrett was mysteriously taken from her bedroom never to be seen again. Now on Christmas break, Rachel Kimmel comes home from college to find her neighborhood struck again by a reign of terror. A violent killer is hiding behind a grisly Santa mask, leaving a bloody trail of slaughtered women and castrated men to the steps of the Garrett house. Rachel finds herself in a horrifying nightmare as she discovers the twisted secret behind the mask.

US Release : 2015-10-31

Source : Oh My Gore !

- YOUR COMMENTS -
Be careful, every litigious comments will be deleted.


No comments.

Leave your comment