Filmography from : Michael Adams
Actor :
Men in Black: International
,
F Gary Gray
, 2019
...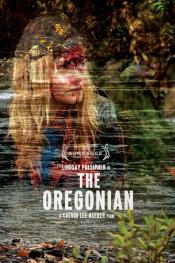 The Oregonian
,
Calvin Reeder
, 2011
There is a place. A place where the skies are wide and the forests are thick--and strange. You can lose yourself forever in these woods. You'll meet truckers with problems and old women with strange powers. You may even make a furry friend. Just be sure to stay quiet. Spend some time with a woman from Oregon who is lost on the road and running away from her past. Now she has a chance to experience everything the grotesque Northwest has to offer,...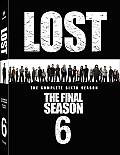 Lost
,
Jack Bender
(39 episodes, 2004-2010),
Stephen Williams
(26 episodes, 2004-2009),
Paul A Edwards
(10 episodes, 2005-2010),
Tucker Gates
(7 episodes, 2004-2010),
Eric Laneuville
(5 episodes, 2005-2008),
Greg Yaitanes
(3 episodes, 2004-2009),
Bobby Roth
(3 episodes, 2007-2010),
Kevin Hooks
(2 episodes, 2004-2005),
JJ Abrams
(2 episodes, 2004),
Daniel Attias
(2 episodes, 2005-2010),
Rod Holcomb
(2 episodes, 2005-2009),
Karen Gaviola
(2 episodes, 2006-2007),
Stephen Semel
(2 episodes, 2008-2010),
Marita Grabiak
(1 episode, 2004),
Michael Zinberg
(1 episode, 2004),
Adam Davidson
(1 episode, 2005),
David Grossman
(1 episode, 2005),
Robert Mandel
(1 episode, 2005),
Alan Taylor
(1 episode, 2005),
Matt Earl Beesley
(1 episode, 2006),
Roxann Dawson
(1 episode, 2006),
Deran Sarafian
(1 episode, 2006),
Paris Barclay
(1 episode, 2007),
Frederick EO Toye
(1 episode, 2007),
Mark Goldman
(1 episode, 2009),
Mario Van Peebles
(1 episode, 2010), 2010
...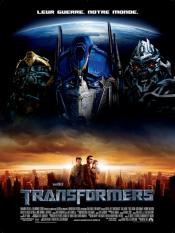 Transformers
,
Michael Bay
, 2007
For centuries, two races of robotic aliens–the Autobots and the Decepticons–have waged a war, with the fate of the universe at stake. When the battle comes to Earth, all that stands between the evil Decepticons and ultimate power is a clue held by young Sam Witwicky. An average teenager, Sam is consumed with everyday worries about school, friends, cars and girls. Unaware that he alone is mankind's last chance for survival, Sam and his...
Redheads
,
Danny Vendramini
, 1994
...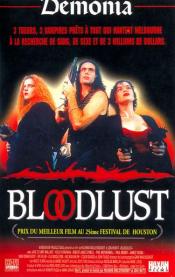 Bloodlust
,
Jon Hewitt
,
Richard Wolstencroft
, 1992
Three vampires wander the streets of Melbourne killing, screwing and taking drugs. They decide to carry out a heist, stealing three million and attracting the attention of various psychotics, who chase them through a blood spattered odyssey into the Melbourne underground....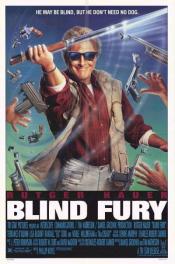 Blind Fury
,
Phillip Noyce
, 1989
A blind Vietnam vet, trained as a swordfighter, comes to America and helps to rescue the son of a fellow soldier. ...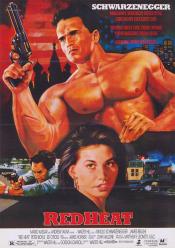 Red Heat
,
Walter Hill
, 1988
An tough Russian policeman is forced to partner up with a cocky Chicago police detective when he is sent to Chicago to apprehend a Georgian drug lord who killed his partner and fled the country....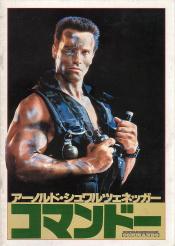 Commando
,
Mark L Lester
, 1985
A retired elite Black Ops Commando launches a one man war against a group of South American criminals who have kidnapped his daughter to blackmail him into starting a revolution and getting an exiled dictator back into power....