Filmography from : Michael Ciesla
Actor :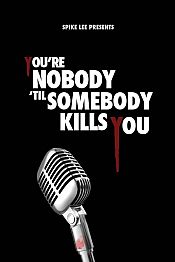 You're Nobody 'til Somebody Kills You
,
Michael A Pinckney
, 2012
You're Nobody 'til somebody kills you" is an action packed and gritty story of two New York City homicide detectives that are forced into the high-stakes world of the hip hop industry. A complex web of murder, sex, money and music unfolds as the homicide detectives track a serial killer with an appetite for some of hip hop's biggest stars....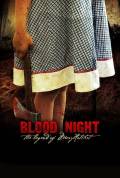 Blood Night: The Legend of Mary Hatchet
,
Frank Sabatella
, 2009
A local tradition of celebration turns deadly for a group of teenage friends. While celebrating the anniversary of the death of local student and axe murderer, Mary Hatchet, they find themselves face-to-face with their own mortal reality. Haunted, the friends run from the bloody rampage, but as the seemingly endless night wears on, they learn that they must expose the truth behind the urban legend of Bloody Mary....
The Alphabet Killer
,
Rob Schmidt
, 2008
...
Pesticide
,
Pat Cerrato
, 2008
Giant insects are found in the sewers of NYC. One man, who is known for crying wolf has to tell his bosses who never take him serious. He puts his job and his love life on the line for the sake of the city! Only when they find his story to be true is it too late...or is it?...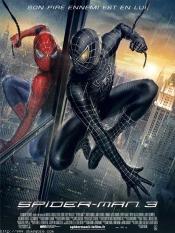 Spider-Man 3
,
Sam Raimi
, 2007
Peter Parker has finally managed to strike a balance between his devotion to M.J. and his duties as a superhero. But there is a storm brewing on the horizon. When his suit suddenly changes, turning jet-black and enhancing his powers, it transforms Peter as well, bringing out the dark, vengeful side of his personality that he is struggling to control. Under the influence of the suit, Peter becomes overconfident and starts to neglect the people...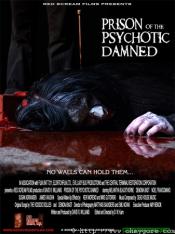 Prison of the Psychotic Damned: Terminal Remix
,
DW Kann
, 2006
Five psychics plan an overnight expedition into an abandoned insane asylum in search of ghosts from the past, but instead find a horrific demise awaiting them. Will anyone make it out alive?...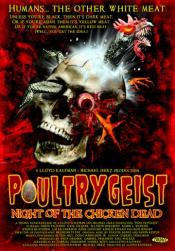 Poultrygeist: Night of the Chicken Dead
,
Lloyd Kaufman
, 2006
...
Aftermath
,
Thomas Farone
, 0
...