Filmography from : Michael Lawrence
Actor :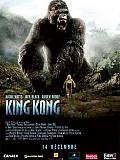 King Kong
,
Peter Jackson
, 2005
...
Domino
,
Tony Scott
, 2005
...
The Island
,
Michael Bay
, 2005
Lincoln Six-Echo is a resident of a seemingly Utopian but contained facility in the mid 21st century. Like all of the inhabitants of this carefully controlled environment, Lincoln hopes to be chosen to go to the "The Island" - reportedly the last uncontaminated spot on the planet. But Lincoln soon discovers that everything about his existence is a lie. He and all of the other inhabitants of the facility are actually human clones. Lincoln makes a...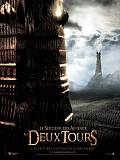 The Lord of the Rings: The Two Towers
,
Peter Jackson
, 2002
While Frodo and Sam edge closer to Mordor with the help of the shifty Gollum, the divided fellowship makes a stand against Sauron's new ally, Saruman, and his hordes of Isengard....
Indecent Desires
,
Doris Wishman
(as Louis Silverman), 1968
Zeb finds a doll and a ring in a garbage can. Then, he sees Ann going to work with her friend Babs. He thinks she looks like the doll. When he gets home, he caresses the doll... Ann feels it! When Zeb finds out about Ann's fiance Tom, he really gets mad, burns the doll, and beats it up, which makes Ann think she's losing her mind....