Filmography from : Michael M Foster
Actor :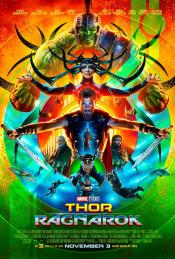 Thor: Ragnarok
,
Taika Waititi
, 2017
Privé de son puissant marteau, Thor est retenu prisonnier sur une lointaine planète aux confins de l'univers. Pour sauver Asgard, il va devoir lutter contre le temps afin d'empêcher l'impitoyable Hela d'accomplir le Ragnarök – la destruction de son monde et la fin de la civilisation asgardienne. Mais pour y parvenir, il va d'abord devoir mener un combat titanesque de gladiateurs contre celui qui était autrefois son allié au...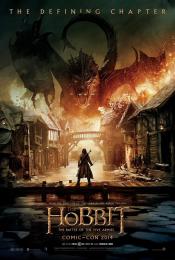 Le Hobbit: La Bataille des Cinq Armées
,
Peter Jackson
, 2014
Mere seconds after the events of "Desolation", Bilbo and Company continue to claim a mountain of treasure that was guarded long ago: But with Gandalf the Grey also facing some formidable foes of his own, the Hobbit is outmatched when the brutal army of orcs led by Azog the Defiler returns. But with other armies such as the elves and the men of Lake-Town, which are unsure to be trusted, are put to the ultimate test when Smaug's wrath, Azog's...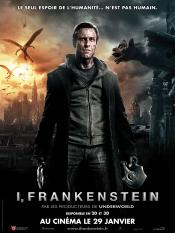 I, Frankenstein
,
Stuart Beattie
, 2014
Set in a dystopic present where vigilant gargoyles and ferocious demons rage in a battle for ultimate power, Victor Frankenstein's creation Adam (Aaron Eckhart) finds himself caught in the middle as both sides race to discover the secret to his immortality....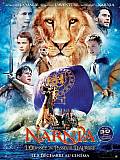 Le Monde de Narnia : L'Odyssée du Passeur d'Aurore
,
Michael Apted
, 2010
Lucy and Edmund Pevensie return to Narnia with their cousin Eustace where they meet up with Prince Caspian for a trip across the sea aboard the royal ship The Dawn Treader. Along the way they encounter dragons, dwarves, merfolk, and a band of lost warriors before reaching the edge of the world....
The Last
,
Andy Hill
, 2007
In an excavation in Saudi Arabia, professor Albert Wombot discovers an ancient object of mysterious origins, and hidden within is a powerful secret. After his discovery the professor is brutally murdered and the secret of his mysterious object seems lost forever. Sean Barrister, a former protégé of the late professor, finds himself struggling to hold a job in the aftermath of the dot com bust. One evening, shortly after the murder of the...
Deadwood
,
Ed Bianchi
(8 episodes, 2004-2006),
Daniel Minahan
(4 episodes, 2004-2006),
Davis Guggenheim
(4 episodes, 2004),
Gregg Fienberg
(4 episodes, 2005-2006),
Mark Tinker
(4 episodes, 2006),
Steve Shill
(3 episodes, 2004-2005),
Alan Taylor
(2 episodes, 2004-2005),
Michael Engler
(1 episode, 2004),
Walter Hill
(1 episode, 2004),
Michael Almereyda
(1 episode, 2005),
Timothy Van Patten
(1 episode, 2005),
Daniel Attias
(1 episode, 2006),
Adam Davidson
(1 episode, 2006),
Tim Hunter
(1 episode, 2006), 2004
...