Filmography from : Michael Poole
Actor :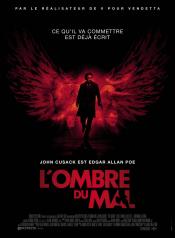 The Raven
,
James McTeigue
, 2012
In the 19th century, a serial killer begins murdering victims using methods from Edgar Allan Poe's stories. Poe himself teams up with a young Baltimore detective to get inside the murder's mind and try and stop more of his fictional works becoming grisly fact. As the hunt intensifies, Poe's own love, Emily Hamilton, becomes a target for the killer....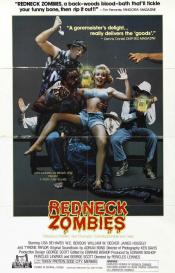 Redneck Zombies
,
Pericles Lewnes
, 1989
In the back-woods of America live a very special kind of people. Friendly, decent, hard-working dirt farmers. When they accidentally drink a barrel of nuclear waste they turn into tobacco chewing, flesh eating, cannibal kinfolk from hell. Meanwhile, seven sophisticated city slickers on vacation get lost in the woods and encounter a nightmare world of these illiterate, and extremely insensitive, undead. While the tourists hikers use all their...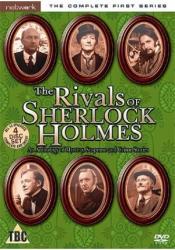 The Rivals of Sherlock Holmes
,
Jonathan Alwyn
(7 episodes, 1971-1973),
Alan Cooke
(3 episodes, 1971),
Jim Goddard
(3 episodes, 1971),
Graham Evans
(2 episodes, 1971-1973),
Derek Bennett
(2 episodes, 1973),
Reginald Collin
(2 episodes, 1973),
Bill Bain
(1 episode, 1971),
Piers Haggard
(1 episode, 1971),
Kim Mills
(1 episode, 1971),
Mike Vardy
(1 episode, 1971),
Peter Duguid
(1 episode, 1973),
Don Leaver
(1 episode, 1973),
Dennis Vance
(1 episode, 1973), 1973
This British TV series, shot almost entirely on videotape, dramatized short mystery fiction by authors who were contemporaries of Sir Arthur Conan Doyle. Many of these authors were virtually unknown to modern audiences, although all of the detectives portrayed had appeared in popular ongoing series of short stories or novels. "Rivals" featured the only dramatizations to date of such period characters as Jacques Futrelle's "The Thinking Machine"...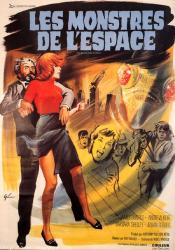 Quatermass and the Pit
,
Roy Ward Baker
, 1967
While digging a new subway line in London, a construction crew discovers first: a skeleton, then what they think is an old World War II German missle. Upon closer examination the "missle" appears to be not of this earth! This movie examines the age old question of how we came to be on this planet. It is suprizingly scary....