Filmography from : Michael Reed
Actor :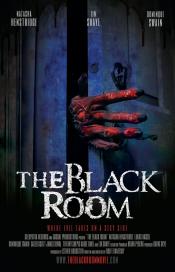 The Black Room
,
Rolfe Kanefsky
, 2017
Paul and Jennifer Hemdale have just moved into their dream house. But their happy marriage is about to be put to the test as they slowly discover the secret behind the black room in the cellar. Something else is already living in their new home and it is growing stronger every day....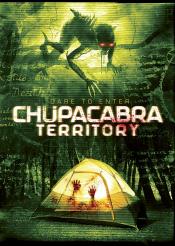 Chupacabra Territory
,
Matt McWilliams
, 2016
Four friends hike into the Pinewood Forest to find evidence of the Chupacabra, an ancient creature believed to be responsible for the disappearance of four experienced hikers a year earlier. As they journey deeper into the forest, their innocent search uncovers more than they had ever hoped for, and with it a darkness that threatens to consume their very existence. One by one they are hunted down, their survival tested, their lives hanging in...
Road Wars
,
Mark Atkins
, 2015
When an amnesiac wakes up in a post apocalyptic world ravaged by a rabies type virus, he must band together with a small group of survivors....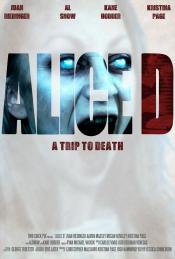 Alice D
,
Jessica Sonneborn
, 2014
In the late 1890s the Davenport House was a famous and successful brothel, until a young prostitute named Alice killed herself there. After her death, the brothel became haunted by Alice's ghost, and was eventually abandoned. More than a century later, the old structure is renovated into a beautiful mansion. It is still rumored to inhabit the ghost of Alice. Despite this, the new owner; the rich and arrogant heir to the Davenport fortune,...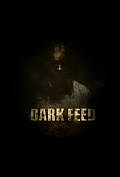 Dark Feed
,
Michael Rasmussen
,
Shawn Rasmussen
, 2013
DARK FEED centers on a film crew shooting a low budget movie in an abandoned mental hospital with a shadowy past. The late nights and lack of sleep are taking a toll, and the longer this crew works, the more the leaky, wet building seems to be coming back to life, feeding off its new inhabitants. Something hiding in the hospital's walls is slowly seeping out and infecting their minds....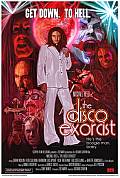 The Disco Exorcist
,
Richard Griffin
, 2011
...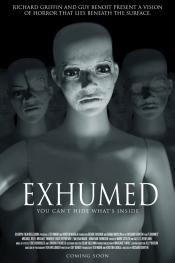 Exhumed
,
Richard Griffin
, 2011
Exhumed deals with a twisted family that is seemingly unable to leave their own home. Their gnarled existence and mounting animosity finally give way to violence and visceral panic. ...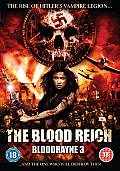 Blood Reich
,
Uwe Boll
, 2011
Rayne fights against the Nazis in Europe during World War II, encountering Ekart Brand, a Nazi leader whose target is to inject Adolf Hitler with Rayne's blood in an attempt to transform him into a dhampir and attain immortality....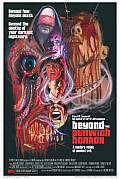 Beyond the Dunwich Horror
,
Richard Griffin
, 2008
Kenny Crawford arrives in Dunwich after hearing that his brother Andrew has been admitted to a psychiatric ward, and is suspected in a string of disappearances in the town. With the help of local reporter Marsha Calloway and the eccentric Upton Armitage he probes the last few weeks of his brother's life. As they do so, they uncover evidence of a plot in the works revolving around Andrew, his girlfriend Nikki Hartwell and her twisted friend Otto...

Nun of That
,
Richard Griffin
, 2008
Sister Kelly Wrath is a nun with a temper problem. After being gunned down in an alley, she is selected by God to join The Order of the Black Habit, a group of supernatural vigilante nuns on a mission to rub out the mob. But first, Moses, Gandhi and Jesus have a few challenges up their sleeves for her....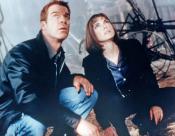 Invasion planète Terre
,
Brenton Spencer
(13 episodes, 1999-2002),
Ross Clyde
(11 episodes, 1998-2000),
Andrew Potter
(11 episodes, 2000-2002),
James Head
(6 episodes, 1998-1999),
David Winning
(7 episodes, 2001-2002),
Milan Cheylov
(5 episodes, 1997-1999),
Will Dixon
(6 episodes, 2000-2002),
Neill Fearnley
(3 episodes, 1998-1999),
David Warry-Smith
(4 episodes, 1997-1998),
Allan Kroeker
(4 episodes, 1998-1999),
Michael Robison
(4 episodes, 2000-2001),
John Stead
(4 episodes, 2000),
Martin Wood
(4 episodes, 2001-2002),
Bruce Pittman
(3 episodes, 1998-2002),
Vincenzo Natali
(2 episodes, 1998-1999),
Terry Ingram
(3 episodes, 1999-2000),
William Gereghty
(2 episodes, 1999),
Allan Eastman
(2 episodes, 1997),
Ken Girotti
(2 episodes, 1997),
Jeff Woolnough
(2 episodes, 1997),
Brett Dowler
(1 episode, 1998),
Tibor Takács
(1 episode, 1998),
Stephen Williams
(2 episodes, 1998),
Rod Pridy
(2 episodes, 2000-2001),
Gordon Langevin
(1 episode, 1998),
Joseph L Scanlan
(1 episode, 1998),
Jim Kaufman
(1 episode, 1999),
J Miles Dale
(1 episode, 2000),
Kelly Makin
(1 episode, 2002),
James Rait
(1 episode, 2002),
Damian Kindler
(uncredited) (1 episode, 1998), 1997
When an alien species comes to Earth bearing boons to Humanity, a few suspicious humans seek to learn and resist the newcomers' true designs.!...