Filmography from : Michael Ritchie
Director :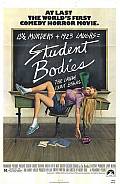 Student Bodies
,
Mickey Rose
,
Michael Ritchie
(uncredited), 1981
A killer named the Breather terrorizes students at a high school. Whenever the killer finds students having sex, he kills them. He has some intense issues with which to deal. He likes to breathe heavily, and he likes to make prank calls while talking through a rubber chicken. ...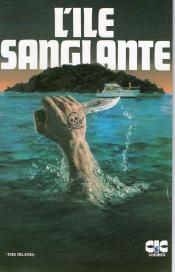 The Island
,
Michael Ritchie
, 1980
David Warner leads a band of modern day pirates who raid yachts and sail boats of people on vacation out in the Caribbean. Michael Caine is a reporter who goes out there with his son to investigate the mystery of the disappearing boats. He runs across Warner and his band of raiders and they decide to induct them into their tribe. ...
Actor :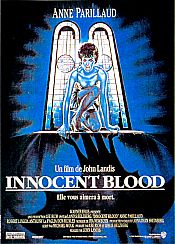 Innocent Blood
,
John Landis
, 1992
Marie [Anne Parillaud] is a vampire living in Pittsburgh. She lives by two cardinal rules: 1) Never play with the food and 2) Always finish the food. By following rule 1, she never gets emotionally involved with anyone off whom she intends to feed. By following rule 2, she creates no new vampires. That is, until she decides one night to eat Italian and gets mixed up with Joey Genaro [Anthony LaPaglia] and Sal 'The Shark' Macelli [Robert Loggia]....