Filmography from : Michael Visaroff
Actor :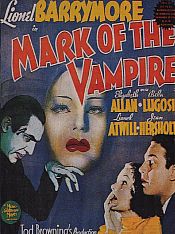 Mark of the Vampire
,
Tod Browning
, 1935
Sir Karell Borotyn appears to have been killed by Count Mora, a vampire believed to haunt the local village. Now his daughter Irena is the count's next target. Enter Professor Zelen, an expert on vampires who's sent in to prevent her death. At the same time, secrets are revealed surrounding the circumstances of Sir Karell's death. ...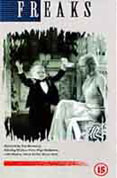 Freaks
,
Tod Browning
, 1932
A circus' beautiful trapeze artist agrees to marry the leader of side-show performers, but his deformed friends discover she is only marrying him for his inheritance....
Murders in the Rue Morgue
,
Robert Florey
, 1932
In 19th Century Paris, the maniacal Dr. Mirakle abducts young women and injects them with ape blood in an attempt to prove ape-human kinship. He constantly meets failure as the abducted women die. Medical student Pierre Dupin discovers what Mirakle is doing too late to prevent the abduction of his girlfriend Camille. Now he desperately tries to enlist the help of the police to get her back. ...
6 Hours to Live
,
William Dieterle
, 1932
A murder victim is brought back to life by a scientific experiment. However, the effects only last for six hours, and he must find his killer in that time....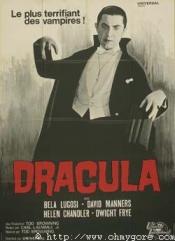 Dracula
,
Tod Browning
,
Karl Freund
(uncredited), 1931
After a harrowing ride through the Carpathian mountains in eastern Europe, Renfield enters castle Dracula to finalize the transferral of Carfax Abbey in London to Count Dracula, who is in actuality a vampire. Renfield is drugged by the eerily hypnotic count, and turned into one of his thralls, protecting him during his sea voyage to London. After sucking the blood and turning the young Lucy Weston into a vampire, Dracula turns his attention to...