Filmography from : Michelle Lee
Actor :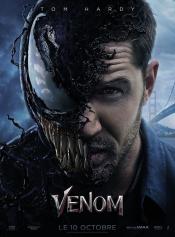 Venom
,
Ruben Fleischer
, 2018
When Eddie Brock acquires the powers of a symbiote, he will have to release his alter-ego "Venom" to save his life....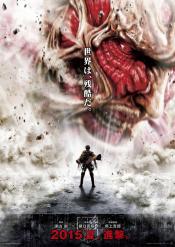 Shingeki no kyojin
,
Shinji Higuchi
, 2015
The sudden arrival of the Titans–mysterious, gigantic humanoid creatures who devour human beings one after the other–brings mankind to the brink of extinction. Fast-forward more than 100 years later. What remains of the human population now live in relative peace behind massive walls that were erected to defend themselves against the Titans. Yet once again, that peace is shattered when a Titan measuring over 50 meters tall smashes through...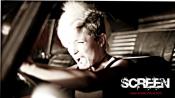 Screen
,
David Wilde
(as David Paul Baker), 2013
Lola & Carrie go on a road trip to attend a halloween event at an old disused drive-in movie theatre. They also research the past reports about the drive-in. People died in front of the screen in the 70′s. This event is the 40th anniversary of the deaths. Despite this fact, nothng can stop Lola & Carrie from attending. They want to see what is on the SCREEN....
Ookami kodomo no Ame to Yuki
,
Mamoru Hosoda
, 2012
Hana falls in love with a Wolf Man. After the Wolf Man's death, Hana decides to move to a rural town to continue raising her two wolf children Ame and Yuki....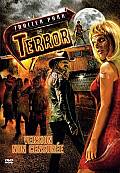 Trailer Park of Terror
,
Steven Goldmann
, 2008
Six troubled high school students and their chaperon, an optimistic youth ministries Pastor, return from an outdoor character building retreat in the mountains. During a raging storm, their bus crashes, hopelessly stranding them in the middle of the Trucker's Triangle, a forgotten locus of consummate evil in the middle of nowhere. The hapless group seeks shelter for the night in a seemingly abandoned trailer park they find down the road....
Pirates of the Caribbean: At World's End
,
Gore Verbinski
, 2007
...
The Strange Case of Dr. Jekyll and Mr. Hyde
,
John Carl Buechler
, 2006
...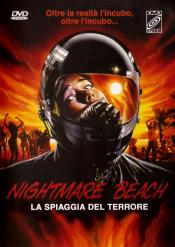 Nightmare Beach
,
James Justice
(as Harry Kirkpatrick),
Umberto Lenzi
(as Harry Kirkpatrick), 1989
Diablo is a biker gang leader executed for the murder of a young woman. A year after his death, it's time for Spring Break. Football players Skip and Ronnie head to the beach, where Skip meets Gail, the sister of the woman who was murdered a year ago. All the fun and glory of Spring Break, however, is about to turn into a living nightmare when a mysterious person in a biker outfit begins to kill people by electrocution. Could it be that Diablo...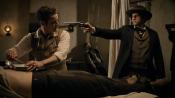 Metal Hurlant Chronicles
,
Guillaume Lubrano
(12 episodes, 2012-2014), 2
An anthology series in which each episode is a self-contained story set in a different world, with all stories linked together by an asteroid called the Metal Hurlant, which is passing close to the planet that is the focus of the current episode....