Filmography from : Miranda Otto
Actor :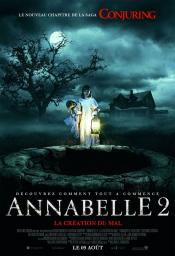 Annabelle: Creation
,
David F Sandberg
, 2017
Several years after the tragic death of their little girl, a dollmaker and his wife welcome a nun and several girls from a shuttered orphanage into their home, soon becoming the target of the dollmaker's possessed creation, Annabelle. ...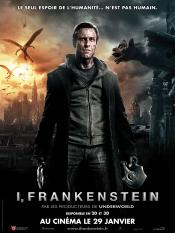 I, Frankenstein
,
Stuart Beattie
, 2014
Set in a dystopic present where vigilant gargoyles and ferocious demons rage in a battle for ultimate power, Victor Frankenstein's creation Adam (Aaron Eckhart) finds himself caught in the middle as both sides race to discover the secret to his immortality....

Locke & Key
,
Mark Romanek
, 2011
An adventure story centered around three children who become the caretakers of a New England mansion that is home to a bevy of secrets and magic. ...
War of the Worlds
,
Steven Spielberg
, 2005
...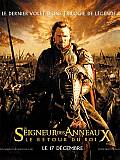 The Lord of the Rings: The Return of the King
,
Peter Jackson
, 2003
Aragorn leads the World of Men against Sauron's army to draw the dark lord's gaze from Frodo and Sam who are on the doorstep of Mount Doom with the One Ring....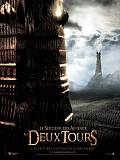 The Lord of the Rings: The Two Towers
,
Peter Jackson
, 2002
While Frodo and Sam edge closer to Mordor with the help of the shifty Gollum, the divided fellowship makes a stand against Sauron's new ally, Saruman, and his hordes of Isengard....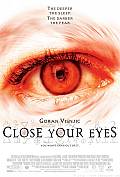 Doctor Sleep
,
Nick Willing
, 2002
...
What Lies Beneath
,
Robert Zemeckis
, 2000
...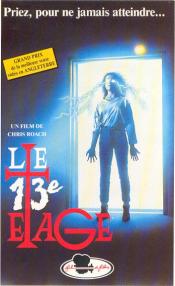 The 13th Floor
,
Chris Roache
, 1988
As a child, a girl witnesses her father electrocute a young boy. When she grows into an adult, the ghost of the murdered boy appears to her, and together they set out to expose the crimes of her father....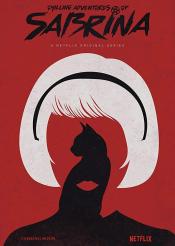 Chilling Adventures of Sabrina
,
Rob Seidenglanz
(10 episodes, 2018-2020),
Alex Pillai
(3 episodes, 2019-2020),
Craig William Macneill
(2 episodes, 2018-2020),
Viet Nguyen
(2 episodes, 2018-2020),
Maggie Kiley
(2 episodes, 2018),
Lee Toland Krieger
(2 episodes, 2018),
Michael Goi
(2 episodes, 2019-2020),
Kevin Rodney Sullivan
(2 episodes, 2019),
Rachel Talalay
(1 episode, 2018),
Jeff Woolnough
(1 episode, 2018),
Alex Garcia Lopez
(1 episode, 2019),
Antonio Negret
(1 episode, 2019),
Salli Richardson-Whitfield
(1 episode, 2019),
Roxanne Benjamin
(1 episode, 2020), 8
Reimagines the origin and adventures of Sabrina the Teenage Witch as a dark coming-of-age story that traffics in horror, the occult and, of course, witchcraft. Tonally in the vein of Rosemary's Baby and The Exorcist, this adaptation finds Sabrina wrestling to reconcile her dual nature - half-witch, half-mortal - while standing against the evil forces that threaten her, her family and the daylight world humans inhabit....