Filmography from : Monique Ganderton
Actor :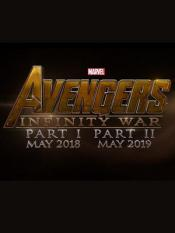 Avengers: Endgame
,
Anthony Russo
,
Joe Russo
, 2019
...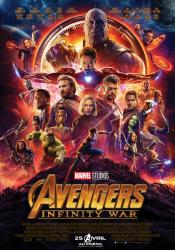 Avengers: Infinity War
,
Anthony Russo
,
Joe Russo
, 2018
As the Avengers and their allies have continued to protect the world from threats too large for any one hero to handle, a new danger has emerged from the cosmic shadows: Thanos. A despot of intergalactic infamy, his goal is to collect all six Infinity Stones, artifacts of unimaginable power, and use them to inflict his twisted will on all of reality. Everything the Avengers have fought for has led up to this moment - the fate of Earth and...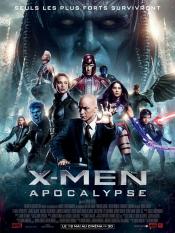 X-Men: Apocalypse
,
Bryan Singer
, 2016
Since the dawn of civilization, he was worshiped as a god. Apocalypse, the first and most powerful mutant from Marvel's X-Men universe, amassed the powers of many other mutants, becoming immortal and invincible. Upon awakening after thousands of years, he is disillusioned with the world as he finds it and recruits a team of powerful mutants, including a disheartened Magneto, to cleanse mankind and create a new world order, over which he will...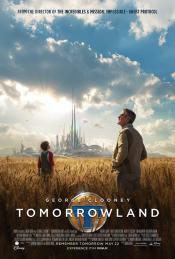 À la poursuite de demain
,
Brad Bird
, 2015
Bound by a shared destiny, a bright, optimistic teen bursting with scientific curiosity and a former boy-genius inventor jaded by disillusionment embark on a danger-filled mission to unearth the secrets of an enigmatic place somewhere in time and space that exists in their collective memory as "Tomorrowland."...
Les 100
,
Dean White
(24 episodes, 2014-2020),
Ed Fraiman
(9 episodes, 2014-2020),
PJ Pesce
(9 episodes, 2014-2020),
Mairzee Almas
(5 episodes, 2014-2018),
Omar Madha
(5 episodes, 2014-2018),
John F Showalter
(5 episodes, 2014-2017),
Tim Scanlan
(5 episodes, 2016-2020),
Ian Samoil
(5 episodes, 2017-2020),
Antonio Negret
(4 episodes, 2014-2019),
Alex Kalymnios
(3 episodes, 2017-2019),
Matt Barber
(2 episodes, 2014-2016),
Uta Briesewitz
(2 episodes, 2015-2016),
Henry Ian Cusick
(2 episodes, 2017-2018),
Michael C Blundell
(2 episodes, 2018-2019),
John Behring
(1 episode, 2014),
Milan Cheylov
(1 episode, 2014),
Steven DePaul
(1 episode, 2014),
Bharat Nalluri
(1 episode, 2014),
Wayne Rose
(1 episode, 2014),
Bob Morley
(1 episode, 2019),
April Mullen
(1 episode, 2019),
Amanda Tapping
(1 episode, 2019),
Marshall Virtue
(1 episode, 2019),
Michael Cliett
(1 episode, 2020),
Jessica Harmon
(1 episode, 2020),
Amyn Kaderali
(1 episode, 2020),
Lindsey Morgan
(1 episode, 2020),
Jason Rothenberg
(1 episode, 2020),
Amanda Row
(1 episode, 2020),
Sherwin Shilati
(1 episode, 2020),
Diana Valentine
(1 episode, 2020),
Aprill Winney
(1 episode, 2020), 2014
The series is set 97 years after a devastating nuclear war wiped out almost all life on Earth. The only known survivors are the residents of twelve space stations in Earth's orbit prior to the war. The space stations banded together to form a single massive station named "The Ark", where about 2,400 people live under the leadership of Chancellor Jaha.[1] Resources are scarce and all crimes, no matter their nature or severity, are punishable by...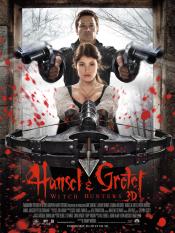 Hansel & Gretel: Witch Hunters
,
Tommy Wirkola
, 2013
In this spin on the fairy tale, Hansel & Gretel are now bounty hunters who track and kill witches all over the world. As the fabled Blood Moon approaches, the siblings encounter a new form of evil that might hold a secret to their past....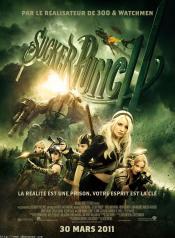 Sucker Punch
,
Zack Snyder
, 2011
Set in the 1950s, Sucker Punch follows Babydoll who is confined to a mental institution by her stepfather, who intends to have her lobotomized in five days. While there, she imagines an alternative reality to hide her from the pain, and in that world, she begins planning her escape, needing to steal five objects to help get her out before she is deflowered by a vile man....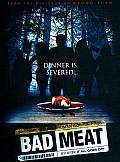 Bad Meat
,
Lulu Jarmen
, 2011
A group of so-called problem teens are sent by their parents to a repressive Boot Camp in the middle of nowhere, in hopes that the strict regime will transform them into youthful model citizens that their parents can be proud of. However, when the kids refuse to play ball, tensions emerge between them as they try to resist the guards' sadistic methods. Meanwhile, the camp's down-trodden cook has also tired of the abuse meted out to him by...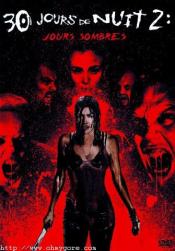 30 jours de nuit 2: Jours sombres
,
Ben Ketai
, 2010
It's been almost a year since the Alaskan town of Barrow's population was decimated by vampires during its annual month-long sunset. Riddled with grief over the death of her husband, bound by nightmares and void of all emotions beyond hate and sorrow, Stella (Sanchez) has spent the past months traveling the world, trying to convince others that vampires exist. Met with skepticism and laughter, Stella is ready to throw in the towel when a...
Hard Ride to Hell
,
Penelope Buitenhuis
, 2010
A group of family and friends on a camping trip through the Texas badlands are taken on a one-way ride to Hell after they inadvertently witness a ritual sacrifice at a deserted campsite. Pursed by the devil worshiping biker gang responsible, they hole up in an abandoned church near the border, only to discover that they are pawns in a decades-old battle between good and evil. ...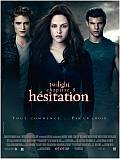 Twilight: chapitre 3 - Hésitation
,
David Slade
, 2010
...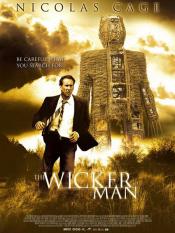 The Wicker Man
,
Neil LaBute
(as Neil Labute), 2006
A sheriff investigating the disappearance of a young girl from a small island discovers there's a larger mystery to solve among the island's secretive, neo-pagan community....